Does Massage Therapy Work?
A review of the science of massage therapy … such as it is
I have seen this old gem of a comic strip shared off & on for years. It was published in 2007 on Phil Selby's blog "The Rut," defunct since 2013, but still online at BigEyeDeer.WordPress.com. Mr. Selby does not appear to be active online today. Wherever he is, I raise a glass to him for this fine bit of nerdery.

Did you find this article useful? Interesting? Maybe notice how there's not much content like this on the internet? That's because it's crazy hard to make it pay. Please support (very) independent science journalism with a donation. See the donation page for more information & options.
About Paul Ingraham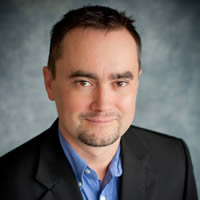 I am a science writer in Vancouver, Canada. I was a Registered Massage Therapist for a decade and the assistant editor of ScienceBasedMedicine.org for several years. I've had many injuries as a runner and ultimate player, and I've been a chronic pain patient myself since 2015. Full bio. See you on Facebook or Twitter., or subscribe: