Does Epsom Salt Work?
The science and mythology of Epsom salt bathing for recovery from muscle pain, soreness, or injury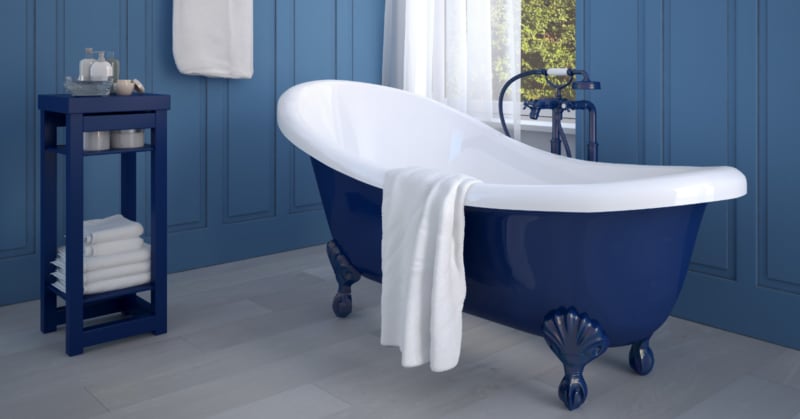 It isn't obvious to anyone what kinds of substances in a bath can or cannot "soak" through the skin.

 MEMBERS-ONLY AREA
PainSci Member Login
Submit your email to unlock member content. If you can't remember or access your registration email, please contact me. ~ Paul Ingraham, PainSci Publisher
Found! 🙂 Member content on this page only has just been unlocked. To unlock member content on all other pages for a month, see the confirmation email just sent. (If it doesn't turn up in your inbox, check your spam folder! Email can also sometimes take a few minutes. If it never turns up, just contact me.)
Found! But… You have a PainSci account, but this content cannot be unlocked, because you do not have an active PainSci membership with perks for that. You may have have a basic membership and/or access to books only. For more information, see your account page or confirmation email (just sent).
Not found! 🙁 Sorry, but that email address is not in the PainSci database.
⚠️ Sorry, too many lookups right now. This is a rare error. It should go away if you try again in a little bit.
Privacy & Security of this form This login is private and secure: the information you submit is encrypted, used only to search for matching accounts, and then discarded.
This next part of this article — seven sections — has delivered the most detailed information available on the web about the transdermal absorption of magnesium for well over a decade now. And yet all the average reader needs to know is that soaking in the stuff is kind of a terrible way to get magnesium into your tissues… if it works at all. It's complicated, of course, but absorption clearly doesn't work all that well.
But why? And what are the limits of our knowledge? The scientific details are superfluous for most people, but genuinely fascinating! Which makes this subject matter ideal members-only content. The free article continues below the members area — there's still a great deal of reading left! Even without the extensive absorption digression. The whole article is a beast at 22,000 words; I have set aside about 4,200 of them for members: about 15 minutes of extra reading.
Most PainScience.com content is free and always will be.? Membership unlocks extra content like this for USD $5/month, and includes much more:
Almost everything on PainScience.com is free, including most blog posts, hundreds of articles, and large parts of articles that have member-areas. Member areas typically contain content that is interesting but less essential — dorky digressions, and extra detail that any keen reader would enjoy, but which the average visitor can take or leave.
PainScience.com is 100% reader-supported by memberships, book sales, and donations. That's what keep the lights on and allow me to publish everything else (without ads).
→ access to many members-only sections of articles

+

And more coming. This is a new program as of late 2021. I have created twelve large members-only areas so far — about 40,000 words, a small book's worth. Articles with large chunks of exclusive content are:

Articles with smaller members sections (more still being added):

→ audio versions of many articles

+

There are audio versions of seven classic, big PainSci articles, which are available to both members and e-boxed set customers, or on request for visually impaired visitors, email me. See the Audio page. ❐

I also started recording audio versions of some blog posts for members in early 2022. These are shorter, and will soon greatly outnumber the audio versions of the featured articles.

→ premium subscription to the PainSci Updates newsletter

+

Pause, cancel, or switch plans at any time. Payment data handled safely by Stripe.com. More about security & privacy. PainScience.com is a small publisher in Vancouver, Canada, since 2001. 🇨🇦
The salamander's domain is for people who are serious about this subject matter. If you are serious — mostly professionals, of course, but many keen patients also sign-up — please support this kind of user-friendly, science-centric journalism. For more information, see the membership page. ❐
Paul Ingraham
PainScience.com Publisher
Vancouver CANADA
[email protected]


778-968-0930
PREVIEW: Headings in the members-only area…
So, what does get across the skin? Because obviously some things do
Testing magnesium absorption on harvested human skin samples
Some evidence against absorption: Israeli soldiers smear magnesium all over themselves in high concentrations and it doesn't get inside
Frequently cited evidence for absorption: Rosemary Waring's little unpublished 2006 study
Hot hot hot! Does heat increase skin permeability?
Maybe up your bum? Or hoo hoo? Nostrils? Absorption via mucus membranes
Absorption "conclusions"
So, what does get across the skin? Because obviously some things do
The skin is not a perfect barrier to all substances in all ways, which is obvious because of medicinal patches and creams, allergic reactions, and contact poisons. Some things do indeed get past that fibrous, fatty outer layer to interact with the living cells beneath, or even into the interstitial fluids and blood stream. How do they do it?
Size might matter. If molecules are small enough, they can slip through the skin like a small fish through a loose net. In 2000, Bos and Meinardi argued that a teensy enough molecule, smaller than an atomic mass of 500 Daltons, can drift through the stratum corneum27 — the "500-Dalton rule." And the magnesium ions in an Epsom salt bath are way smaller than 500 Daltons, at a barely-there molecular weight of just 24 Daltons.
I'm sure we can just stop there. There's probably no debate or uncertainty about this, probably no other obscure and technical chemistry considerations. The magnesium is small enough to get through, case closed.
Ha ha, just kidding! As in sex, so too in chemistry: size is not the only thing that matters. Water molecules are also extremely tiny — just 18 Daltons — but recall from above that the skin is specifically structured to keep those teensy molecules out. And there are other ways to ban molecules. For instance, cells in the living layer of the skin take an active role in managing the passage of some substances.
It's likely that size doesn't matter at all in some contexts. Bos and Meinardi were not the last word on the 500-Dalton rule: they knew that most contact allergens were sub-500 molecules, but they didn't realize that most other relevant molecules are too.28 Contact allergens don't actually have to get through the stratum corneum to cause trouble — they can get through glands and hair follicles.29 Size might still matter for drugs,30 but it does not for allergens.
And still more complexity: magnesium ions have some special properties that might be highly relevant to their absorption. Bizarrely, they may swell dramatically when wet, like tapioca! In fact, this has been the conventional wisdom for some time, and one of the main reasons that many experts have dismissed the possibility of magnesium absorption.31
So … now is the case closed? Wet magnesium gets too fat for absorption? Still no! It turns out this rabbit hole goes way deeper than any rabbit would ever care to burrow. The conventional wisdom about Mg ion swelling has been challenged by some recent research. And I'm going to get into it, because whee, science is fun! But I've already gone far enough to make the important meta point here: no one bloody knows how this actually works, and if you think you can guess whether or not magnesium ions get through the skin, please give your head a shake. Biology and chemistry is mind-bogglingly complex and the details are truly, madly, deeply non-guessable.
Testing magnesium absorption on harvested human skin samples
Science: Hey, can I have that skin off your belly? You don't need it right?

Tummy Tuck Patient: Um, sure …

Science: Thanks! Got to find out if magnesium ions can get through that.
This section is all about one odd experiment32 that involves a number of strange rituals performed on skin samples, like gluing hair follicles shut with super glue. It almost answers the tricky scientific question of whether magnesium ions can be absorbed through the skin, but it still falls short.
It does convincingly show that magnesium ions can diffuse through the stratum corneum, and that hair follicles probably facilitate that movement, but it does not establish that they do so in clinically meaningful numbers, especially in the conditions of a typical Epsom salts bath. Regardless, it's neato science. These chemists had complicated chemistry reasons to believe that damp magnesium ions actually do not swell up too much to fit through the atomic-scale cracks in the stratum corneum,33 so they set out to test it. They tested absorption on patches of skin harvested from patients who got tummy tucks. Don't need that skin any more? Donate it to science! The main features of their experiment:
They tested the skin as-is, but for comparison they also tested skin that was damaged by applying tape and ripping it off, 30 times!
And they tested skin with hair follicles that they actually plugged with tiny little microscopic dabs of super glue (the details are a bit technical, but basically that's what they were up to).
And they used a fluorescent dye that binds to magnesium ions, so they could track its progress through the skin.
Like I said: an odd experiment.
They tested 5, 15, and 60-minute exposures of two concentrations of magnesium solution, medium and strong, corresponding to ocean water and the Dead Sea respectively. (Note that these concentrations are much greater than the concentration of salt in a typical Epsom salt bath. Which matters.) Their key findings:
"topically applied magnesium permeates through human stratum corneum"
"magnesium permeability varies based on concentration and time of exposure"
"hair follicles have significant contribution towards magnesium penetration through skin"
Magnesium ions diffusing through the stratum corneum. The brighter the warm-toned pixels here, the more magnesium.
So, voila, absorption! But there are some major caveats, of course.
It's clear from their imagery that a lot of Mg ions remain "stuck" in the most superficial layer of the stratum corneum, like hair in a drain filter.
Even at concentrations much higher than anyone would normally put in their bath, "a significant increase was only observed at 60 minutes." Almost nobody is taking super salty hour-long baths (except at "float spas," more on this below). At 15 minutes, the medium concentration exposure is barely different from none at all.
Although they claim a "significant" contribution of hair follicles, this is an irritatingly poor word choice. They mean statistically significant, not "important" or "large"… and it's right on the very margin even of statistical significance (p <0.05).
I got into the details of this science not because it proves that magnesium soaks through skin, but because it's charmingly weird, and because it proves that the whole problem is so absurdly complicated that we absolutely cannot guess the solution. Not even an extremely educated guess. Walter White couldn't guess it. There are just too many ways the messy details of biology might surprise us. The only way to actually find out is to set aside the speculation about what's possible in principle, and just do some proper before-after testing of magnesium absorption, in actual medicinal situations …
Some evidence against absorption: Israeli soldiers smear magnesium all over themselves in high concentrations and it doesn't get inside
This quote from a book by Dr. Kenneth B. Singleton34 was submitted to me by a reader as an allegedly "authoritative" opinion on absorption:
Regularly bathing in hot water to which Epsom salts have been added can help draw out toxins from the skin.
Actually, that is not an authoritative opinion: it's a vague and silly one. That anyone would mistake it for authoritative is rather depressing.35 The only thing that can determine whether magnesium heptahydrate is absorbed from a bath is careful, thorough testing — opinion is irrelevant, even from a real expert.
Fortunately, not all my mail is so depressingly gullible. Hat tip to reader Bryan B. who found an interesting Israeli military study and sent it to me. (I love it when readers do that.) It's a safety study of a lotion developed "to improve protection against chemical warfare agents."36 Like suntan lotion, but for chemical burns. Yikes.
This lotion had rather a lot of magnesium in it. And soldiers were not poisoned by the magnesium. Indeed, it didn't appear to cross the skin at all: "there were no significant differences in magnesium levels between the placebo and the study groups in any of the applications." The delivery system — lotion — could be quite different than soaking in water with dissolved magnesium sulfate. But it is pretty noteworthy evidence that absorption is minimal or nil when putting high concentrations of Mg on the skin.
That information is not necessarily correct, but it is certainly more authoritative and worth bearing in mind, than the opinion of Dr. Singleton.
Frequently cited evidence for absorption: Rosemary Waring's little unpublished 2006 study
In 2006, Rosemary Waring, a British biochemist at the University of Birmingham, did a nice science experiment with Epsom salts.37 She did more or less exactly what any curious person would do if she wanted to know whether or not Epsom salts can get past skin: she measured magnesium and sulfate in the blood and urine both before and after people bathed in Epsom salts.
Dr. Rosemary
Waring
She found them to be higher after the baths! 16 out of 19 people had more magnesium and sulfate in their blood after the baths than they did before the baths.38
Dr. Waring's results are straightforward. No therapeutic effects of Epsom salt were studied or claimed — she just studied absorption, and did not try to make any more of it, showing the restraint of a pro. What could be simpler?
I was so interested in these results (although still a bit skeptical) that I contacted Dr. Waring by email. "I agree that it is a bit surprising," she replied, "but the results are certainly there and in fact there are hints in the past literature that this could happen."
And how would it work, I asked, this crossing of the skin? Dr. Waring:
I don't have any evidence as to how magnesium sulphate crosses the skin, though I have always assumed that it simply diffuses across the stratum corneum, helped by the fact that it's in a hot bath.
Possibly not the best science ever done
Dr. Waring's study has been cited thrown in my face by countless people over the years who think I am not aware of it. Every member of this widely distributed angry mob read this article only just far enough to get angry enough about my skepticism to send an email. Many of them claimed to have read the whole thing, but apparently they missed Dr. Waring's name in a heading, her photo, or the full section of analysis. And, shocker, none of them seemed to be aware of the potential problems with Dr. Waring's research.
And there are some problems.
For starters, unfortunately seventeen years later, her tiny experiment has never actually been published,39 and that's a major reason for caution.40 It is a basic rule of science that evidence can't really be taken too seriously until it has been exposed to peer review and repeated by other scientists. Just because experimental results haven't been replicated yet doesn't mean we ignore them, but it does mean that we have to take them with a grain of salt. (That pun was simply unavoidable.) Also, Dr. Waring also has a relevant bias: she's interested in magnesium supplementation as an autism treatment.41
I also think it's notable that Dr. Waring's speculation about mechanism is extremely basic. People assume because of her unpublished study that she's a big time salt absorption expert, but obviously she wasn't considering any of the chemical complexities discussed above … or below. She assumed, like most people, that the heat of a bath probably increases the permeability of the skin. But that's not a safe assumption, or an expert assumption.
Hot hot hot! Does heat increase skin permeability?
Enough of it sure does. But probably not bath heat. Speaking of studies that get thrown in my face, someone haughtily hurled this one at me as if it was the last word, absolute proof that a hot bath boosts magnesium absorption. Let's look …
A 2008 experiment showed that brief, intense heating of the skin can dramatically increase its permeability.42 Park et al tested short bursts of heat: 5 milliseconds to 5 seconds at 100 to 315 degrees Celsius. With more heat, dramatically more molecules could cross (the duration of exposure had less effect). Skin permeability was increased by a few multiples in the low end of the range, all the way up to three orders of magnitude at the most extreme temperatures. Wow.
The mechanism is fascinating: enough heat can basically burn microscopic holes in the surface of the skin, creating artificial pores. Ouch? It sounds awful, but it's actually painless, because the application of heat is so brief. At lower temperatures, the increased permeability is due to messing with the stratum corneum lipid and keratin structures, making them a less effective barrier.
Is any of this applicable to baths and the absorption of magnesium sulfate?
The highest comfortable bath temperature for most humans is around just 40˚C (104˚F), which is far cooler than the coolest temperature tested in this experiment. The effect studied mostly depends on actually damaging the skin. It is conceivable that permeability starts increasing at lower temperatures with longer exposures … but sixty degrees lower? For the duration of a bath? Probably not for most substances. Skin probably evolved to be a good barrier across the range of temperatures humans are exposed to, which would certainly include 40˚C.
Also, not all substances will respond the same way to heat. If you studied transdermal delivery of many different substances at 100˚, you'd probably see a wide range of effects. The only way to know if the skin is more permeable to magnesium at 100˚ or 40˚than at room temperature (as with a lotion) is to check — and no one has, to the best of my knowledge.
And so this study definitely does not actually show that the heat of a bath enhances magnesium absorption … and neither does any other study I'm aware of.
Maybe up your bum? Or hoo hoo? Nostrils? Absorption via mucus membranes
How else could magnesium sulfate possibly get into the bloodstream? If it does, as Dr. Waring's experiment seemed to show? Reader Adrian J. had an unusual idea:
Is it possible that the salt diffuses across the epithelium in the anus if the rectum relaxes to some degree in the warm water?
Wow, that's some awesome lateral thinking! And I think it's actually plausible, because now we're talking about a "mucus membrane," a completely different and much more permeable layer than skin. For what it's worth, we know that alcohol absorbs quite handily through the rectum — rather too well, in fact, so do not try at home.43 But it has to be pretty much injected. (Live a little: click that footnote!)
But I find myself uncomfortably wondering … just how much do I relax in a hot bath? That much? And how much salt could diffuse across that more permeable but much smaller membrane? It's a tiny target!
I shudder to think of the methods required to test this.
Vaginal absorption?
The up-yer-bum hypothesis was surprising, but you'd be even more surprised by how many readers have asked if the vagina might be an absorption route. A fair question, but this has the same problem as anal absorption: too small and too tight. After quizzing several bemused femme-friends about it, I am confident that it would be highly irregular for any respectable quantity of bath water to percolate into one's ya-ya.
And you thought an article about salt baths would be boring! No wonder this is the most popular Epsom salts analysis on the internet!
There is absolutely no relevant science on this topic that I'm aware of, and there may well never be. Obviously there are studies of vaginal absorption of various medications — it's not in doubt that mucous membranes — but not of magnesium in bathwater. All we can do is consider the mechanistic plausibility that there's sufficient exposure of mucous membranes to the salty water to matter. And that plausibility is super low.
How about inhalation? Another possibility for mucus membrane absorption
Maybe salt can be inhaled with steam. There's actually a therapy ("halotherapy") based on this, but it's a weak idea in general and impossible as a salt delivery system: when water evaporates, it leaves most solutes behind, salt in particular.44 Many substances evaporate with water and "contaminate" steam — lots of volatile compounds and assorted tiny particles basically just getting thrown around, which is why we can smell a bubbling pot of soup — but these occur only in trace amounts, mostly nowhere near enough to be plausibly medicinal. Human olfaction, despite being shabby by animal kingdom standards, can still get a nice rich scent from a mind-bogglingly small number of molecules. Water from a soup is still remarkably pure despite the odour, and definitely has no salt in it.
Another related possibility is that we might inhale tiny droplets of water (aerosols of salt water) that float over the surface of a bath. Such droplets would contain dissolved salts at the same concentration as the bath, but these are nearly microscopic tiny water droplets. Remember that most people can swallow an entire magnesium pill with no obvious effect, which contains insanely more magnesium than you could ever absorb from the air over an Epsom salt bath, assuming there's any at all, most of which would never even come close to a mucus membrane. Again, not really a plausible source of medicinal absorption.
The Epsom Salt Council claims, without detail or nuance, that "magnesium sulfate is absorbed through your skin," citing the opinion of the notorious Dr. Christiane Northrup to support the point, without so much as a link to substantiate that this is in fact her opinion. But it probably is: Dr. Northrup is not stingy with her beliefs. She's on the record expressing belief in chakras, astrology, angels, mysticism, feng shui, and Tarot cards, and she has earned extensive, harsh criticism for the way she "famously pushes woo in the cause of women's health." But the Epsom Salt Council is happy to cite her.
The same page is littered with similar examples of shallow reporting and appeals to dubious "authority." For instance, further along, they also cite Carolyn Dean on this topic … a former MD who had her Canadian license to practice medicine revoked. And so on.
That's the kind of quality scholarship The Epsom Salt Council has brought to the conversation.
In this article, I've presented several lines of evidence, demonstrating that the absorption question is surprisingly complicated, interesting, and inconclusive. We will have to live with the mystery.
Meanwhile, it is obviously reasonable to be skeptical, as many experts are. There are many reasons to suspect that absorption is trivial. A thorough 2017 scientific review of both the evidence and rationale for transdermal absorption of magnesium makes a critical point: although there may now be adequate evidence to suggest that some transdermal absorption is possible in the right conditions, that evidence is not nearly strong enough to support claims that it is superior to oral supplementation.45 Gröber et al conclude that they "cannot yet recommend the application of transdermal magnesium."
It's not just a matter of whether Epsom salts can be absorbed … it also has to be a better way of getting magnesium into the body than simply swallowing it, which is very easy. That's a much higher bar to clear.
And then there's the question of whether or not a little extra salt in your blood actually matters medically. And that finally brings us to the second major part of the article …
↑ MEMBERS-ONLY AREA ↑

About Paul Ingraham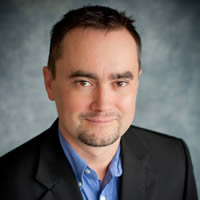 I am a science writer in Vancouver, Canada. I was a Registered Massage Therapist for a decade and the assistant editor of ScienceBasedMedicine.org for several years. I've had many injuries as a runner and ultimate player, and I've been a chronic pain patient myself since 2015. Full bio. See you on Facebook or Twitter., or subscribe:
Still need help with myofascial pain? Now that you probably won't be counting on Epsom salts …
If you think this article is detailed, you should see my tutorial about muscle pain and myofascial pain syndrome! This kind of exhaustively researched writing about Epsom salts is only possible because I sell some of the other articles on this website. No writer can afford to create truly good, detailed content and then just give it all away: we have to make a living somehow. Please reward my efforts by taking a look at my tutorials. Although Epsom salts seem unlikely to be a significant source of relief, there are plenty of other options for self-treatment of muscle pain. PainScience.com publishes an extremely thorough tutorial about myofascial trigger points (muscle knots):