A Rational Guide to Fibromyalgia
The science (and not the pseudoscience) of the mysterious disease of pain, exhaustion, and mental fog
Here's a solid 1-minute video primer on fibromyalgia from One-Minute Medical School:

 MEMBERS-ONLY AREA
PainSci Member Login
Submit your email to unlock member content. If you can't remember or access your registration email, please contact me. ~ Paul Ingraham, PainSci Publisher
Found! 🙂 Member content on this page only has just been unlocked. To unlock member content on all other pages for a month, see the confirmation email just sent. (If it doesn't turn up in your inbox, check your spam folder! Email can also sometimes take a few minutes. If it never turns up, just contact me.)
Found, but… you are not an active PainSci member with website privileges, so this content cannot be unlocked. See your confirmation email for more information about your account.
Not found! 🙁 Sorry, but that email address is not in the PainSci database.
⚠️ Sorry, too many lookups right now. This is a rare error. It should go away if you try again in a little bit.
Privacy & Security of this form This login is private and secure: the information you submit is encrypted, used only to search for matching accounts, and then discarded.
Two more advanced topics in this article are reserved for members only at this time:
The fatigue connection: is fibromyalgia just CFS/ME with extra pain? Many people have speculated — people who don't know better — that fibromyalgia is just CFS/ME with pain as a more prominent symptom. The confusion is understandable, but it needs to be crushed.
A genetic defect that exaggerates all sensation is closely linked to fibromyalgia.
I choose dorkier, more detailed content to put behind the paywall. More practical information, especially for patients, is kept free — and 95% of the article remains free. But someday this one is definitely going to grow into a book and then it will all be behind a paywall, so read it while you can. 😉
Most PainScience.com content is free and always will be.? Membership unlocks extra content like this for USD $5/month, and includes much more:
Almost everything on PainScience.com is free, including most blog posts, hundreds of articles, and large parts of articles that have member-areas. Member areas typically contain content that is interesting but less essential — dorky digressions, and extra detail that any keen reader would enjoy, but which the average visitor can take or leave.
PainScience.com is 100% reader-supported by memberships, book sales, and donations. That's what keep the lights on and allow me to publish everything else (without ads).
→ access to many members-only sections of articles

+

And more coming. This is a new program as of late 2021. I have created twelve large members-only areas so far — about 40,000 words, a small book's worth. Articles with large chunks of exclusive content are:

Articles with smaller members sections (more still being added):

→ audio versions of many articles

+

There are audio versions of seven classic, big PainSci articles, which are available to both members and e-boxed set customers, or on request for visually impaired visitors, email me. See the Audio page. ❐

I also started recording audio versions of some blog posts for members in early 2022. These are shorter, and will soon greatly outnumber the audio versions of the featured articles.

→ premium subscription to the PainSci Updates newsletter

+

Pause, cancel, or switch plans at any time. Payment data handled safely by Stripe.com. More about security & privacy. PainScience.com is a small publisher in Vancouver, Canada, since 2001. 🇨🇦
The salamander's domain is for people who are serious about this subject matter. If you are serious — mostly professionals, of course, but many keen patients also sign-up — please support this kind of user-friendly, science-centric journalism. For more information, see the membership page. ❐
Paul Ingraham
PainScience.com Publisher
Vancouver CANADA
[email protected]


778-968-0930
The fatigue connection: is fibromyalgia just CFS/ME with extra pain?
Chronic fatigue syndrome (CFS), myalgic encephalomyelitis (ME), and fibromyalgia all often get conceptually tangled up. In the last year, it has become clear that ME is probably entirely or mostly synonymous with Long COVID, which is just the most famous example of a much older problem: post-viral syndrome, or lasting immune system jiggery-pokery in the aftermath of an infection (often severe, but not always). I think it's getting pretty clear that ME is basically just another name for post-viral syndrome — for the neuroimmune meltdowns that sometimes follow infections.
Although the ME and CFS acronyms are routinely paired (ME/CFS), that frustrates some experts and patients,36 many of whom see ME as the real disease, and CFS as a vague and trivializing pseudo-diagnosis — like saying diabetes/unfit or Parkinson's/clumsiness. Everyone with ME has a bunch of fatigue, but not everyone who always feels fatigued has ME, even if it's serious. People can be pathologically fatigued but without the distinctive features of ME. Fatigue is just a symptom with many possible causes, and "chronic fatigue syndrome" is merely a pattern of undiagnosed fatigue. But ME is a distinctive and nasty beast.
And myalgic encephalomyelitis isn't fibromyalgia either, despite some similarities. Many people have speculated that fibromyalgia is just ME with extra pain, essentially the same condition but with symptoms that lean a little more towards pain. The truth is elusive. None of these conditions is defined well enough to exactly how much they overlap.
ME is mostly defined by its severity and resemblance to an illness. It can be savage, and even lethal.37 It's a systemic neurological "meltdown," probably usually provoked by a viral infection (but not necessarily); it occurs in epidemics and acts a lot like an infection — think Long COVID! ME causes measurable damage to brains, spinal cords, and organs, often disabling both mind and body. Fibromyalgia is mostly not like this, and in cases
The similarities between the two illnesses are minimal & superficial at best but their differences are truly profound.

Jodi Bassett, "M.E. vs Fibromyalgia"
Fatigue is the shared symptom of both conditions that leads people to suspect that they might have ME instead of FM, or their FM might actually be ME. But while ME is notorious for causing fatigue, it doesn't always do that. And there's a crucial difference between the "tiredness" and "brain fog" of fibromyalgia and the cardinal, required symptom of ME, which is not really fatigue but exercise intolerance that causes severe weakness and malaise. Most people with ME feel truly disabled by almost any activity, their brains suffer objective "neural consequences,"38 and exercise therapy notoriously backfires39 — a problem finally "officially" acknowledged in late 2020, after hard campaigning by patient activists.40
But many or most fibromyalgia patients actually benefit from exercise (more coming on this below, of course). ME patients would love to be merely fatigued and bleary.
Some patients diagnosed with fibromyalgia and/or CFS are probably undiagnosed ME patients. However, most are probably suffering from chronic fatigue/pain with other causes (like myelopathy, as mentioned at the end of the last section).
To sum up:
Myalgic encephalomyelitis: a distinct physiological state in the aftermath of viral infections that causes severe exercise intolerance and, often, fatigue, pain, mental fog, and sleep disturbance as well (hence the confusion with fibromyalgia).
Chronic fatigue syndrome: a loose, lousy term with a lot of baggage, a wastebasket diagnosis, just a label for unexplained chronic fatigue with many other possible causes, but including some that overlap with possible causes of FM.
Fibromyalgia: "chronic pain syndrome," another loose label for unexplained chronic pain with all the same kind of baggage as CFS, but with some stronger pathological themes (links to inflammation, spinal cord compression, etc). Nevertheless, it is probably a mixture of several problems — including, perhaps, some cases of ME!
Clear as mud!
A genetic defect that exaggerates all sensation is closely linked to fibromyalgia
There's a respectable chance that chronic widespread pain patients can be identified by their genes alone. It has been clear for years that chronic pain patients are probably genetically distinctive. We recently got much stronger evidence of that from the largest study of the genetics of chronic pain patients to date, which found 76 genes that are independent risk factors for multisite chronic pain.41
But "it might be your genes" is vague and inevitable science news. Things get more interesting with the discovery that a DNA blooper can mess you up in a specific painful way. And so I think this might be the most interesting pain science of the year so far: chronic pain may be caused by a common genetic defect leading to low levels of the neurotransmitter serotonin.42
A common genetic defect, mind you. Not rare. At ten percent of the population, it's about five times more common than red hair.
The study was trolling for genetic common denominators in people with a certain kind of chronic pain. They started with data on people suffering from chronic jaw pain. In that big group, they flagged some for further study: several dozen people who also suffered from excessive body sensations ("somatic awareness"). And they found that those people were all running on serotonin fumes.43
Patients with unexplained chronic widespread pain are notorious for having many, many other odd complaints — uncomfortably strong sensations of all kinds. Indeed, the pain often just seems to be the tip of an iceberg of abnormal sensations. All of these feelings in a body are high-potency hypochondria fuel that can really freak people out, which is probably why such patients often seem like "drama queens" and are considered "difficult." Amped up somatic awareness is a bizarre phenomenon. It's hard for anyone — patients and pros alike — to believe that there is an obscure organic cause for totally indiscriminate sensory excess. And that is why the phenomenon of somatic awareness has always been widely regarded as psychosomatic, driven by psychological hypervigilance, and a prominent feature of the so-called "fibromyalgia personality."
Unsurprisingly, this rather unflattering interpretation is probably wrong, and people with heighted somatic awareness are probably not difficult drama queens. Or another way of putting it: maybe they are, but they obviously have a good reason for it. Everyone alive has, at times, gotten unpleasantly fixated on an uncomfortable sensation, but try to imagine that happening much more often and more intensely than it "should." See how calm you are.
So how do you know if you have this gene?
If you've always suspected that you feel things strongly, you already have a good clue. The researchers identified members of this club with a quiz only slightly more sophisticated that a Cosmopolitan questionnaire: "This 54-question self-test measures people's tendency to notice and report a broad array of physical symptoms and sensations." That page is focusing on using that test to identify symptoms of excessive stress and anxiety, but the whole point here is that there may be a genetic explanation for the same thing. Take the test. If you score in the top 25%, there's a fairly strong chance that you too have the "somatic awareness" gene. And an explanation for your fibromyalgia!
↑ MEMBERS-ONLY AREA ↑

About Paul Ingraham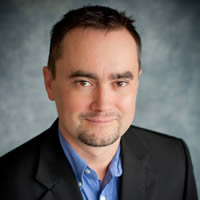 I am a science writer in Vancouver, Canada. I was a Registered Massage Therapist for a decade and the assistant editor of ScienceBasedMedicine.org for several years. I've had many injuries as a runner and ultimate player, and I've been a chronic pain patient myself since 2015. Full bio. See you on Facebook or Twitter., or subscribe: