Shin Splints Treatment, The Complete Guide
An extremely detailed guide to all types of shin splints for both patients and professionals, including thorough reviews of every possible treatment option, and all about the nature of the beast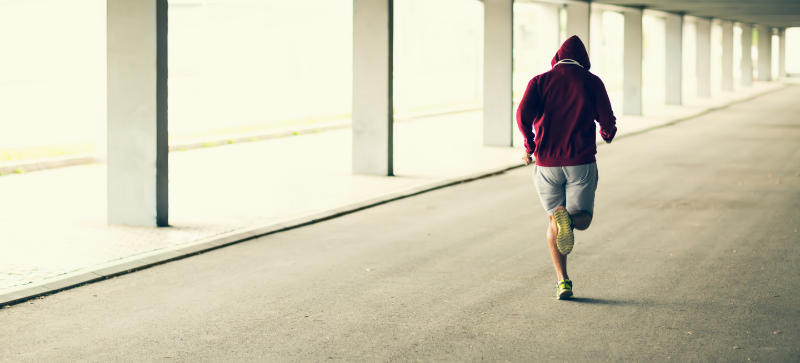 Shin splints is a common & often chronic running injury, yet poorly understood by most health care professionals.
Shin splints is an extremely common repetitive strain injury in runners and running athletes. It can be impressively stubborn, because there are several possible overlapping types/causes, some more subtle and less "mechanical" than most people ever suspect. Shin splints treatment depends on what type you have.
"Many people are afraid of running because between 30 to 70 percent (depending on how you measure it) of runners get injured every year."1 As many as 35% of those injuries are shin splints.23
"Shin splints" is a curiously old-fashioned term — like "lumbago" or "consumption." Why does only shin pain get called "splints"?4 Because shin splints means painful shins — sort of5 — it's a bit silly to offer it up as a diagnosis:
"Doctor, I have shin pain."

"Ah, you have shin splints!"

"I just said that."
Without a more specific diagnosis, shin splints should probably just be called "anterior lower leg pain" or "tibial pain syndrome" — unexplained pain around the tibia, the big shin bone.
Shin splints treatment is 90% about "rest" (load management), but what counts for chronic cases is that last 10%. So how do you help shin splints? What works, what doesn't, and — most importantly — why? This tutorial reviews all of the treatment options, but you cannot treat what you do not understand, so we begin with the nature of the beast (etiology).
The major types of shin splints: compartment syndrome, medial tibial stress syndrome, and stress fracture
Which shin splints is the "real" one? The term has multiple personality disorder: it might refer to nearly any of several problems that cause shin pain, depending on what you read or who you talk to. This extremely detailed tutorial aims to help readers, both professionals and patients, with all the different shin pain problems that get stuck with the same label. All of these things (at least) are the "real" shin splints:
People often mistakenly believe that the real shin splints is limited to just one of these. For instance, medial tibial stress syndrome — irritation and degeneration of the shin bone, and/or the soft tissue around it — is probably what most professionals think shin splints is these days, and it probably is the most common type of shin pain. But it is definitely not the only kind.
The confusion about the naming of shin pain probably can be traced to the truly deep and cosmic mysteries that surround shin pain. Many cases defy easy classification. Either they seem to possess the symptoms of several different problems, or they actually are more than one problem.6 Many scientific studies of shin pain have created more questions than they answered. Diagnosis and treatment can be difficult, and some cases are almost freakishly severe.
This tutorial thoroughly explores every common type of shin pain: the kinds of tissue failure involved, surprising scientific controversies and mysteries, plus the most neglected and underestimated factors in shin pain, crucial to understanding many difficult cases.

The tibialis anterior muscle of the shin usually contains significant myofascial trigger points (muscle knots) — an under-diagnosed & under-treated factor in many cases of shin pain.
Shin pain is routinely misunderstood and mistreated
Sports medicine in general is amazingly primitive considering how much potential funding it has. You'd think anything affecting elite athletes with huge audiences would be getting more attention! The situation is improving, but only recently and it still has a long way to go.7
And there are certainly no "shinologists." Feet have entire professions devoted to them, but not shins! For most professionals, shin pain is just one of a list of hundreds of common pain problems they deal with, and they are more or less completely unaware of the finer points of the subject, particularly recent scientific research. A typical orthopedics text devotes only a paragraph to shin pain; most web pages are brief and crappy, barely scratching the surface of the topic.8 And so, in many cases the only thing professionals know is quarter-century old conventional wisdom. Such large gaps in professional knowledge make it tough for patients to find competent help for more severe and stubborn cases of shin pain. There are several issues that doctors and therapists are particularly uninformed about, and often fail to consider:
Unfortunately, many pros do not appreciate how dangerous acute compartment syndromes are, and often fail to recognize them and give appropriate warnings to patients.
Tissue fatigue is a critical concept, and yet the majority of professionals have rarely or never thought of it in this way, especially thinking only in terms of relatively simplistic biomechanical stresses rather than the more subtle and complicated biological vulnerabilities and the weirdness of chronic pain that are more important.9
Progressive rehab is a sound principle — the heart of all injury recovery — but it is often rushed, and the importance of initial resting seriously underestimated and poorly handled. Often the only problem with a rehab plan is that it was started too aggressively.
Muscle pain is probably a significant factor in many cases of shin pain, but this is almost always missed or underestimated — health care has a huge blind spot for muscle, and often just ignores the role of muscle in injuries.10
Danger! Please do not try to run through shin splints! Acute compartment syndrome can be extremely dangerous!
Until you feel confident that you know which type of shin pain you have, you should assume the worst and avoid aggravating the condition. Why?
Compartment syndrome — high-pressure swelling, fluid that's trapped in a limb — is one kind of tissue failure that mostly afflicts lower legs.11 It's extremely dangerous when acute. Compartment syndrome involves a vicious cycle which is not necessarily self-limiting (as many other injuries are). Once it starts, it may spiral out of control and literally kill the affected muscles, causing permanent deformity and disability at the very least, and even risk lethal infection. Triple yikes! This is absolutely serious, and unlike most other athletic injuries.
Although the pain is usually severe enough to stop people from running, some athletes may be foolhardy enough to try to keep going — if this is you, please stop! Rapidly worsening shin or calf pain absolutely must be treated like a medical emergency, and not just a cramp on your style. You are in danger of destroying your athletic career!
Ken Hildebrand of Alberta, Canada, knows just how serious compartment syndrome can be. On January 8, 2008, Mr. Hildebrand was pinned under an all-terrain vehicle in the Rocky Mountains. He survived for 96 hours by eating rotting animal carcasses, drinking melted snow, fending off coyotes with a whistle, and thinking of his grandchildren.
But compartment syndrome was his worst problem!
My leg swelled up about four times the size of normal. And in order for blood to get through they have to slice the muscle so that it can drain and then they slowly let it repair itself. The leg is good now, I'm going to be able to keep the leg, but the foot is still iffy.

Ken Hildebrand on "As It Happens," CBC Radio One, January 23, 2008
In Mr. Hildreband's case, compartment syndrome was the consequence of trauma, and he suffered a particularly severe case of compartment syndrome, with extreme swelling. However, equally dangerous consequences are possible in runners who try to "run through the pain." So don't!
Reassuring concluding note: chronic compartment syndromes, by contrast, are relatively safe — frustrating and uncomfortable, but much less dangerous. Shin or calf pain that has been around for a while and isn't rapidly worsening is pretty unlikely to be a serious problem.
Acute compartment syndrome is no joke
To treat acute compartment syndrome, the muscle compartment is sliced open to relieve the pressure. Tissue bulges like a hot sausage spilling out of its casing. The result is a massive surgical wound that takes months to heal & leaves substantial scarring.
Part 2
Etiology
What causes shin splints?
Here are three main ways of thinking about the "cause" of shin pain (or any injury):
the stress and risk factors that lead to injury — "I ran on hard pavement too much, and excessively pronated the whole time"
what specific tissue fails and in what way — "my shin bone got a stress fracture in it"
systemic vulnerability and chronic pain — "I was still hurting long after the bone should have healed"
In typical sports medicine and physical therapy, the first of these perspectives gets about 70% of the attention when it only deserves something more like 30%, and virtually all of the attention it does get is directed at alleged biomechanical problems rather than the part that actually matters: loading, loading, loading! The overall volume of loading is more important than minor variations in how you are loading. Anything will wear out if you use it hard enough and long enough, and reasons for wearing out slightly faster are not the "cause" of the problem.
The second is often neglected because no one can actually be sure of what tissue is specifically the problem. Or, even when a blatant tissue issue can be identified, it's often not the real issue, something that commonly occurs even in healthy people. This is a vital principle for troubleshooting all kinds of stubborn injuries — plenty more about this as we go.
So what is the "real issue" in broad strokes? The third perspective is the elephant in the room, which gets about 5% of the attention but deserves more like 80%. This is where you find the difference between patients who recover just fine (or never get injured in the first place), and the patients who do poorly and end up still desperately trying to get back to running two years later.
Some key shin splints terminology

| | |
| --- | --- |
| "splints" | just an old-timey word for "pain" |
| tibia | big shin bone (the sharp leading edge of the shin is the tibia) |
| fibula | little shin bone |
| tibialis anterior | the main shin muscle |
| syndrome | a pattern of unexplained symptoms |
| compartment syndrome | swelling in the "sausage wrapping" around a muscle or group of muscles |
| chronic shin splints | >3 months, increasingly "illogical"12 |
The main risk factor for shin splints: overload!
Fun fact: runners with "perfectionist tendencies" are 17 times more likely to get injured, which seems rather odd and suspiciously psychological. Stress fractures aren't psychosomatic … right? It's not that kind of stress! "Still, for anyone who's been around runners," says sports science journalist Alex Hutchinson, "it's not hard to believe that there are some personality traits that are associated with injury risk."13 Indeed.
Perfectionists probably push themselves harder. Perfectionism is probably a good proxy for stereotypical athletic ambition: intense, driven, a bit reckless, likely to ignore warning signs. In other words, show me a perfectionist, and I'll show you someone who is likelier to get hurt.
There's really only one major risk factor for any overuse injury that is known with any confidence:
excessive loading
We know that there's such a thing as doing too much, too soon. Especially if the load is greater and/or the body is a bit more fragile: about 10% of novice runners will get hurt, mostly the heavier, the older, and the ones who have been hurt before.14 Experience is a factor too: the more of a beginner you are, the more likely you are to hurt yourself.15 These are the obvious, general risk factors for running injuries — which includes shins splints, and that has been confirmed by studies of shins splints specifically (more on that shortly).
Once you leave the obvious behind, it gets messy and uncertain fast. We know that overuse injuries are definitely not just about loading.
Most importantly, not all loading is simple or even physical: biological and psychological stresses also contribute.16 Shin splints is routinely defined as an overload, overuse, or exercise-induced problem, and this is correct — but it's also not the whole story. Not every case involves tissue overloading, but most probably do. And not every case only involves tissue overload.
There are deep mysteries about why shin splints happen to some people and not others, and exactly which tissues it is actually affecting and how. Tissue fatigue has clinical implications that are often underestimated (and which make up a good part of this tutorial). Despite their willingness to define shin splints as mainly a tissue fatigue problem, few professionals are willing to actually study it or treat it that way. If overload is the primary problem, then load management — carefully titrated resting and return to activity — is probably the highest priority in recovery. But rest tends to be marginalized and underestimated as a treatment option, in favour of a wide array of "fancier" theories and therapies, mostly aimed at "correcting" alleged non-obvious sources of biomechanical stress …
Introducing several other possible causes of shin splints
There is considerable scientific controversy and confusion about the other risk factors and stresses that might cause or contribute to shin splints.
Do your biomechanical quirks put you at risk? Can clues like running technique and flat feet predict who gets injured? And if a risk factor is known, does that mean it "causes" the injury? Everyone sure acts like it: fixing those risk factors is a major focus of rehab. Almost everyone who has ever sought professional help for a stubborn pain in their body has been told that they are deformed and fragile, that the root cause is some kind of "mechanical" glitch — not in such insensitive words, exactly, but that's the take-home message. Physical therapists, massage therapists, and chiropractors in particular tend to blame pain on our "structural" problems. In the case of shin splits, the usual structural suspects are:
excessive pronation
varus hindfoot
a high Q-angle, AKA genu valgum, AKA knock-kneed17
excessive femoral anteversion
external tibial torsion
high vertical loading rate
Those are some the things that therapists most like to blame.18 There is certainly such a thing as a structural or biomechanical problem, but there are also some serious concerns about trying to blame injuries on factors like these. Concerns like this…
Only one of those is actually on the list of risk factors for shin splints that has been flagged by research. Just one. We don't have a lot of amazing data on risk factors for shin splints,1920 but what we have barely overlaps with that list of usual suspects.
And even confirmed risk factors don't necessarily confirm a cause. (Much more about to come.)
And the most significant risk factors are probably the general ones, not the specific ones. The data does unanimously confirm that heavier and previously injured runners are more likely to get shin splints — along with most other running injuries. And there's one other vexing general risk factor, maybe:
Being a woman? As with most athletic injuries, there is a strong theme in the scientific literature that women might get hurt more often than men, usually because they are presumed to be more structurally vulnerable in some way. This sexism is more plausible in some cases than others, but mostly it's just an obnoxious vestige of the more overt chauvinism of the past, when everyone just assumed that women were too "delicate" for manly activities. More on this later on in the tutorial.
So, what specific biomechanical risk factors for shin splints have been pseudo-identified by the research? And what are the problems with even those?
END OF FREE INTRODUCTION
Purchase full access to this tutorial for USD$1995. Continue reading this page immediately after purchase. See a complete table of contents below. Most content on PainScience.com is free.?
Almost everything on this website is free: about 80% of the site by wordcount, or 95% of the bigger pages. This page is only one of a few big ones that have a price tag. There are also hundreds of free articles. Book sales — over 72,700 since 2007?This is a tough number for anyone to audit, because my customer database is completely private and highly secure. But if a regulatory agency ever said "show us your math," I certainly could! This count is automatically updated once every day or two, and rounded down to the nearest 100. Due to some oddities in technology over the years, it's probably a bit of an underestimate. — keep the lights on and allow me to publish everything else (without ads).
Q. Ack, what's with that surprise price tag?!
A. I know it can make a poor impression, but I have to make a living and this is the best way I've found to keep the lights on here.

?
Paying in your own (non-USD) currency is always cheaper! My prices are set slightly lower than current exchange rates, but most cards charge extra for conversion.
Example: as a Canadian, if I pay $19.95 USD, my credit card converts it at a high rate and charges me $26.58 CAD. But if I select Canadian dollars here, I pay only $24.95 CAD.
Why so different? If you pay in United States dollars (USD), your credit card will convert the USD price to your card's native currency, but the card companies often charge too much for conversion — it's a way for them to make a little extra money, of course. So I offer my customers prices converted at slightly better than the current rate.
read on any device, no passwords
refund at any time, in a week or a year
call 778-968-0930 for purchase help
company
PainScience.com
owner
Paul Ingraham
contact
778-968-0930

refunds
100%, no time limit

+

Customers are welcome to ask for a refund months after purchase — I understand that it can take time to decide if information like this was worth the price for you.

more info
policies page 

❐

payments
What do you get, exactly? An online tutorial, book-length (55 chapters). Free updates forever, read on any device, and lend it out. E-book only!

MORE

Q. What am I buying? Is there an actual paper book?

A. Payment unlocks access to 48 more chapters of what is basically a huge webpage. There is no paper book — I only sell book-length online tutorials. This format is great for instant delivery, and many other benefits "traditional" e-books can't offer, especially hassle-free lending and updates. You get free lifetime access to the always-current "live" web version (and offline reading is easy too).

Read on any device. Lend it out. New editions free forever.

Q. I just don't like reading on the computer! Is there any way around that?

A. The design and technology of the book is ideal for reading on tablets and smart phones. You can also print the book on a home printer.

Q. Can I lend the tutorial out?

A. Yes! Feel free to lend your tutorial: I do not impose silly lending limits like with most other ebooks. No complicated policies or rules, just the honour system! You buy it, you can share it. You can also give it as a gift.

Secure payment takes about 2 minutes. No password or login: when payment is confirmed, you are instantly granted full, permanent access to this page.

MORE

Q. Is it safe to use my credit card on your website?

A. Literally safer than a bank machine. Payments are powered by Stripe, which has an A+ Better Business Bureau rating. Card info never touches my servers. It's easy to verify my identity and the legitimacy of my business: just Google me [new tab/window].

Q. I can really get a refund at any time?

A. Yes. All PainScience.com ebooks have a lifetime money-back guarantee.

Q. Why do you ask for contact information?

A. To prevent fraud and help with order lookups. You aren't "subscribing" to anything: I never send email to customers except to confirm purchases.

Q. Can I buy this anywhere else? Amazon?

A. Not yet. Maybe someday.

---

See the "fine print page" for more about security, privacy, and refunds. No legalese, just plain English.

Collect them all. Get an "e-boxed" set of all 10 PainScience.com tutorials, ideal for pros … or patients with a lot of problems.

MORE

Save a bundle on a bundle

The e-boxed set is a bundle of all 10 book-length tutorials for sale on PainScience.com: 10 books about 10 different common injuries and pain problems. All ten topics are (all links open free intros in a new tab/window): muscle strain, muscle pain, back and neck pain, two kinds of runner's knee (IT band syndrome and patellofemoral pain), shin splints, plantar fasciitis, and frozen shoulder. (Headache coming soon, fall of 2019.)

Most patients only need one book, because most patients have only one problem. But the set is ideal for professionals, and some keen patients do want all of them, for the education, and for lending to friends and family. And, of course, you do get a substantial discount for the bulk purchase. But no rush—complete the set later, minus the price of any books already bought. More information and purchase options.
How can you trust this information?
I apply a MythBusters approach to health care (without explosives): I have fun questioning everything. I don't claim to have The Answer for shin pain. When I don't know, I admit it. I read scientific journals, I explain the science behind key points (there are more than 150 footnotes here, drawn from a huge bibliography), and I always link to my sources.
For instance, there's good evidence that educational tutorials are actually effective medicine for pain.?Dear BF, Gandy M, Karin E, et al. The Pain Course: A Randomised Controlled Trial Examining an Internet-Delivered Pain Management Program when Provided with Different Levels of Clinician Support. Pain. 2015 May. PubMed 26039902 ❐ Researchers tested a series of web-based pain management tutorials on a group of adults with chronic pain. They all experienced reductions in disability, anxiety, and average pain levels at the end of the eight week experiment as well as three months down the line. The authors concluded: "While face-to-face pain management programs are important, many adults with chronic pain can benefit from programs delivered via the internet, and many of them do not need a lot of contact with a clinician in order to benefit." Good information is good medicine!
So all the science and all the options for shin splints treatment are here. If you've been struggling with pulled muscle injury, I think this tutorial will feel like a "good find" to you!
As with all the tutorials on PainScience.com, I've worked hard to provide you with the best information available anywhere — not just better researched and referenced, but also regularly updated, and presented in a clear, friendly style that's just like coming to my office and having a nice long conversation about it, where all your questions get answered. For a fraction of the cost.

?
Paying in your own (non-USD) currency is always cheaper! My prices are set slightly lower than current exchange rates, but most cards charge extra for conversion.
Example: as a Canadian, if I pay $19.95 USD, my credit card converts it at a high rate and charges me $26.58 CAD. But if I select Canadian dollars here, I pay only $24.95 CAD.
Why so different? If you pay in United States dollars (USD), your credit card will convert the USD price to your card's native currency, but the card companies often charge too much for conversion — it's a way for them to make a little extra money, of course. So I offer my customers prices converted at slightly better than the current rate.
read on any device, no passwords
refund at any time, in a week or a year
call 778-968-0930 for purchase help
Here are the candidates, roughly in order of significance/interest, mostly derived from Hamstra-Wright 2015 and Reinking 2017, the only two big recent scientific reviews on this topic as of early 2022, both of them pooling and crunching data from about twenty studies over the last twenty years or so. The exception is the first, which is from a fascinating 2018 study.
peak braking force,21 which is how hard your feet push backward horizontally on impact (as opposed to "vertical" impact forces, e.g. "average vertical loading rate" … which is the most technical of the usual suspects, but was not identified by either Hamstra-Wright et al or Reinking et al)
navicular drop (which is just a proxy for pronation)
hip external rotation (and only while in flexion, as reported by Reinking et al)
greater ROM ankle plantarflexion (the toe-pointing direction of ankle movement)
I will devote sections to peak braking force and pronation. Hip and ankle ROM are not really worthy of much attention, particularly because they are probably not modifiable in any case. Seriously, if you can toe-point too far, what are you going to do with that information?
Despite the fact that one or two of these risk factors may be real (almost certainly not all of them), I want to very strongly caution patients and professionals from taking them too seriously. There are many, many concerns about trying to explain injury with factors like this:
Structural explanations for injury and poor recovery have generally been undermined by the science for the last 30 years, often impressively.
Risk factors look a lot like causes, but they aren't: they are a correlation, and correlation is not causation. Many of these factors are just as likely to be a symptoms themselves as the cause of anything — "defence not defect," as physical therapist Barrett Dorko put it.22 That is, the biomechanical abnormality may be a defensive reaction to the body having chronic pain, rather than than a defect that is causing that pain. While this concern isn't always applicable, it comes up a lot. But the risk factor could also just be a symptom of the same thing that predisposes us to shin splints!23
Risk factors like these are usually quite hard to diagnose, and professionals can rarely agree on them (and, as already noted, are often uninformed about what risk factors to even consider). You are likely to get three different structural diagnoses from three different experts. Obvious biomechanical issues are relatively rare. If it's not obvious, then it's hard to be sure whether or not you have an "excessive forefoot pronation"… and also a lot less likely that it matters.
These kinds of problems are also often impossible to do much about in any case. Like a dog chasing cars, most therapists aren't sure what to do with a biomechanical problem when they "catch" one. How do you therapize abnormal bone shapes? Good luck with that.24
An excessive focus on crookedness — "structuralism" — tends to distract both patients and professionals from better diagnostic and therapeutic options.
For these reasons and many more, this tutorial will not be going into detail speculating about all the possible biomechanical factors (some, but not all). In my opinion, such factors may contribute a little, but they are mostly less significant and difficult or impossible to treat directly than other factors.
Structuralism is a sub-topic for shin splints patients, but it's a huge theme in the world of pain and injury science. If you'd like to dive deeper into it, you can: Your Back Is Not Out of Alignment: Debunking the obsession with alignment, posture, and other biomechanical bogeymen as major causes of pain.
So what's the alternative to this structuralism?
To understand injuries and pain problems and to recover from them more effectively, both patients and professionals need to stop trying to think of the body as a machine that breaks down, and start thinking more in terms of squishy, messy physiology, especially neurology and biochemistry… and even messier psychological and lifestyle factors that contribute substantially to "load" in the broadest sense. For instance, the sensitivity of tissue is regulated by countless messy factors, and may be just as important if not much more important than how damaged they are.
For the most part, the tissue stress caused by the use and overuse of a body part is a much more important factor than the exacerbations of minor inefficiencies due to asymmetries and the details of your gait. In other words, most people who overload their shins enough to get shin splints are probably going to get them at that load level no matter what — if being a pronator makes it happen 3% sooner, and there's nothing much you can do about it anyway, is that clinically important?
Therefore, "load management" is probably the most important alternative to trying to "fix" crooked anatomy. Which also includes many subtle sources of vulnerability to loading: all the various ways in which we can get run-down biologically and more likely to get injured, or re-injured.
That all said, I will still be discussing pronation and peak braking force in more detail. But first, let's cover some more diagnostic basics.
Thanks to every reader, client, and book customer for your curiosity, your faith, and your feedback and suggestions, and your stories most of all — without you, all of this would be impossible and pointless.
Writers go on and on about how grateful they are for the support they had while writing one measly book, but this website is actually a much bigger project than a book. PainScience.com was originally created in my so-called "spare time" with a lot of assistance from family and friends (see the origin story). Thanks to my wife for countless indulgences large and small; to my parents for (possibly blind) faith in me, and much copyediting; and to friends and technical mentors Mike, Dirk, Aaron, and Erin for endless useful chats, repeatedly saving my ass, plus actually building many of the nifty features of this website.
Special thanks to some professionals and experts who have been particularly inspiring and/or directly supportive: Dr. Rob Tarzwell, Dr. Steven Novella, Dr. David Gorski, Sam Homola, DC, Dr. Mark Crislip, Scott Gavura, Dr. Harriet Hall, Dr. Stephen Barrett, Dr. Greg Lehman, Dr. Jason Silvernail, Todd Hargrove, Nick Ng, Alice Sanvito, Dr. Chris Moyer, Lars Avemarie, PT, Dr. Brian James, Bodhi Haraldsson, Diane Jacobs, Adam Meakins, Sol Orwell, Laura Allen, James Fell, Dr. Ravensara Travillian, Dr. Neil O'Connell, Dr. Tony Ingram, Dr. Jim Eubanks, Kira Stoops, Dr. Bronnie Thompson, Dr. James Coyne, Alex Hutchinson, Dr. David Colquhoun, Bas Asselbergs … and almost certainly a dozen more I am embarrassed to have neglected.
I work "alone," but not really, thanks to all these people.
I have some relationship with everyone named above, but there are also many experts who have influenced me that I am not privileged to know personally. Some of the most notable are: Drs. Lorimer Moseley, David Butler, Gordon Waddell, Robert Sapolsky, Brad Schoenfeld, Edzard Ernst, Jan Dommerholt, Simon Singh, Ben Goldacre, Atul Gawande, and Nikolai Boguduk.
What's new in this tutorial?
Regular updates are a key feature of PainScience.com tutorials. As new science and information becomes available, I upgrade them, and the most recent version is always automatically available to customers. Unlike regular books, and even e-books (which can be obsolete by the time they are published, and can go years between editions) this document is updated at least once every three months and often much more. I also log updates, making it easy for readers to see what's changed. This tutorial has gotten 64 major and minor updates since I started logging carefully in late 2009 (plus countless minor tweaks and touch-ups).
2022 — Minor addition: Added tibiofibular pain to the list of possible causes of shin pain. [Updated section: Other causes of shin pain.]
2022 — More information: Technically this is a new section, but I've created it just by transplanting and elaborating on the brief dismissal of orthotics that was in the "hall of shame" section for years. It is more substantive, but it says essentially the same thing. [Updated section: Correcting pronation with orthotics or motion control shoes.]
2022 — Minor upgrade: Just a couple elaborations and refinements, based on new risk factor evidence. [Updated section: The great pronation fizzle.]
2022 — New chapter: This is a chapter that is entirely about a single citation, one interesting experiment: Napier et al. [Updated section: Does peak braking force determine when you break?]
2022 — Major upgrade: This is a huge upgrade to this section, which is now both more interesting and consequential than I expected when I started it. I've added significantly more detailed and referenced information about risk factors. [Updated section: The main risk factor for shin splints: overload!]
2021 — Improvements: A bit more and clearer information on the role of radiculopathy/sciatica in differential diagnosis of shin pain. [Updated section: Other causes of shin pain.]
2020 — New chapter: No notes. Just a new chapter. [Updated section: Steroid injections: a complicated mix of certain risks and uncertain rewards.]
2020 — Minor new sub-topic: [Updated section: Stripping: a popular massage techique for the shins.]
2020 — Science update: Cited Milgrom et al on seemingly high-impact exercises actually being not so high impact, and Barton et al on the value of running technique [Updated section: Hitting the road: shoes, surfaces, impact, and the spring in your step.]
2020 — Major improvements: Substantial editing and elaboration. The chapter is now bigger and better. [Updated section: Introducing several other possible causes of shin splints.]
2020 — Science update: Added some more recent citations, some more detail, and a photo. [Updated section: The great pronation fizzle.]
2020 — Upgraded: Added more detail, especially about trigger points and minor muscle injury, with a couple new citations. [Updated section: Strengthening can't "fix" shin pain, but still has a vital role in rehab.]
2020 — Upgraded: More and better information, and also probably mostly complete now. There might be some other ridiculous treatments for shin splints, but probably none that are popular enough to bother writing a paragraph about. [Updated section: Hall of treatment shame: the most bogus shin splints treatments.]
2020 — Expanded: Added sub-topic: "More ways to go wrong getting strong (especially with shin pain)" [Updated section: Strengthening can't "fix" shin pain, but still has a vital role in rehab.]
2020 — Science update: Expanded on the sub-topic of hip strength, based on three new studies. [Updated section: Strengthening can't "fix" shin pain, but still has a vital role in rehab.]
2019 — Major upgrade: Completely rewritten and greatly expanded. Previously this chapter was just a brief dismissal of the value of corrective strength training for shin splints — which wasn't wrong in itself, but it was inadequate, and in particular it neglected the genuinely valuable role that strength training can play in rehab, even if it can't "fix" anything. [Updated section: Strengthening can't "fix" shin pain, but still has a vital role in rehab.]
2019 — Expanded: Added radiculopathy, tendinopathy, and more detail about specific peripheral neuropathies. [Updated section: Other causes of shin pain.]
2019 — Big new chapter: No notes. Just a new chapter. [Updated section: The role of fascia in compartment syndrome.]
2019 — Science update: Quirky sidebar about the relationship between running softly and quietly. [Updated section: Hitting the road: shoes, surfaces, impact, and the spring in your step.]
2018 — Modernization: Added clearer and more detailed acknowledgement of the controversies and scientific uncertainties about trigger points. [Updated section: Trigger points complicate nearly every case of shin splints, and sometimes they are the whole problem.]
Archived updates — All updates, including 44 older updates, are listed on another page. ❐
2007 — Publication.
From a fascinating talk about the athletic toughness of human beings, Brains Plus Brawn, by Dr. Daniel Lieberman, evolutionary biologist of "Born to Run" fame.
Estimates run as high as 35% in some studies (see Yates), which found shin pain in more than a third of naval recruits at the end of basic training. This is the highest figure ever reported, but other studies have also reported quite high numbers. Shin pain clearly ranges anywhere from "pretty darned common" to "rather shockingly frequent."
As are all knee injuries from the knee down. Ferber et al estimated in 2009 that about 80% of all running injuries occur in the knee and lower leg. 50% of those are in the knee, while "injuries to the foot, ankle, and lower leg—such as plantar fasciitis, Achilles tendinitis, and medial tibial stress syndrome (also known as shin splints)—account for almost 40% of the remaining injuries."
Back splints, anyone? Shoulder splints? Head splints? I've been wondering about this little bit of language oddity for years now, but I still can't dig up anything about the origins of "splints" and why it's apparently exclusive to shin pain.
Batt ME. Shin Splints — A Review of Terminology. Clin J Sport Med. 1995;5(1):53–57. "Currently the term [shin splints] is used widely and variably, with little consensus of definition. Broadly, it denotes the occurrence of exertional lower leg pain … "
Edwards PH , Wright ML, Hartman JF. A practical approach for the differential diagnosis of chronic leg pain in the athlete. Am J Sports Med. 2005 Aug;33(8):1241–1249. PubMed 16061959 ❐ The authors of this paper describe several common lower leg pain problems (several of which are covered by this tutorial, and including at least three types of shin splints) and then comment that "symptoms associated with these conditions often overlap, making a definitive diagnosis difficult."
Grant HM, Tjoumakaris FP, Maltenfort MG, Freedman KB. Levels of Evidence in the Clinical Sports Medicine Literature: Are We Getting Better Over Time? Am J Sports Med. 2014 Apr;42(7):1738–1742. PubMed 24758781 ❐

Things may be getting better: "The emphasis on increasing levels of evidence to guide treatment decisions for sports medicine patients may be taking effect." Fantastic news, if true! On the other hand, maybe I should be careful what I wish for, since my entire career is based on making some sense out of the hopeless mess that is sports and musculoskeletal medicine …

In 2010, the Journal of Bone & Joint Surgery reported that "the quality and content of health information on the internet is highly variable for common sports medicine topics" — a bit of an understatement, really. Expert reviewers examined about 75 top-ranked commercial websites and another 30 academic sites. They gave each a quality score on a scale of 100. The average score? Barely over 50! For more detail, see Starman et al. This reference is getting old, but nothing has really changed. 😜
Generally speaking, medical philosophy about overuse injuries is significantly bogged down by a simplistic over-emphasis on "mechanical" risk factors such as various kinds of crookedness. Shin pain is certainly blamed on a variety of common anatomical scapegoats (like excessive foot pronation), none of which have ever really been established scientifically. Much more about all this below!
The importance of muscle dysfunction is a recurring theme throughout this website. It's not relevant to every injury, but it is involved to some degree in most kinds of injuries, either as a root cause or a significant complicating factor. I'll explore this in much greater detail below.
Compartment syndromes outside of the calf are rare, because it's all about plumbing: it's harder to pump tissue fluid out of the lowest (most distal) large tissue compartments in the body. Once in a while there's a compartment syndrome in the forearm, because it has the same plumbing problem to a lesser degree. Compartment syndromes elsewhere in the body probably only occur in unusual circumstances involving very specific or serious injury.
Acute pain usually "makes sense," in that the cause is relatively obvious: stress and strain on the tissue. Chronic pain is a bit of a vicious cycle that, to some degree, persists regardless of physical stresses. Chronic pain often seems to have a bit of a life of its own.
OutsideOnline.com — SweatScience [Internet]. Hutchinson A. Why Perfectionists Get More Shin Splints; 2018 October 19 [cited 18 Oct 27]. PainSci Bibliography 53088 ❐

Alex speculates:

Do perfectionists simply train harder, and get injured more as a result? If so, it's possible that their lofty goals produce faster race times despite the heightened injury risk, in which case it's not clear this is a problem. But it's also possible that perfectionists are more susceptible to bad training decisions—refusing to take a day off in the early stages of an injury, or ramping up training more quickly than their body can handle.

Kluitenberg B, van Middelkoop M, Smits DW, et al. The NLstart2run study: Incidence and risk factors of running-related injuries in novice runners. Scand J Med Sci Sports. 2015 Oct;25(5):e515–23. PubMed 25438823 ❐

A giant 2015 study of almost 1700 novice runners in a "Start to Run" program found that a lot of them got hurt (almost 11%), and of those that did get hurt were more likely to be older, heavier, have a history of previous musculoskeletal problems, and less prior running experience.

That could just be that the vulnerable have already been weeded out. But the other possibility is that it's related to impact: beginners are probably more likely to be less graceful, hitting the pavement harder or just more awkwardly. They may also be less aware of the warning signs.
Soligard T, Schwellnus M, Alonso JM, et al. How much is too much? (Part 1) International Olympic Committee consensus statement on load in sport and risk of injury. Br J Sports Med. 2016 Sep;50(17):1030–41. PubMed 27535989 ❐ "Load" can also refer to life stress and "internal" loads, which are legion. Psychology, for instance, probably does matter, and not just perfectionism leading to pushing too hard: anything from daily hassles to major emotional challenges, as well as stresses related to sport/competition itself. These squishy, messy things almost certainly are actually risk factors for injury and — crucially — for how stubborn injuries are. These are the factors that could make the difference between someone who gets a touch of the shin splints versus someone who simply cannot shake the condition.

What is "valgum"? What is "varus"? Valgum and varus mean "twisted away/towards" the midline. So a forefoot varus is a forefoot that is twisted towards the midline, while a genu valgum is a lower leg that is bent away from the midline (knock knees).

These are the ones I learned/heard about in my training and early in my career, and the ones that still crop up constantly in conversation with injured runners: "My physio said I'm pronating too much." While a skilled and competent professional might know better, I'm afraid these ideas are very common and highly problematic. A lot of this tutorial is devoted to undermining the influence of these rather knee-jerk pseudo-diagnoses.
Hamstra-Wright KL, Bliven KCH, Bay C. Risk factors for medial tibial stress syndrome in physically active individuals such as runners and military personnel: a systematic review and meta-analysis. Br J Sports Med. 2015 Mar;49(6):362–9. PubMed 25185588 ❐
Reinking MF, Austin TM, Richter RR, Krieger MM. Medial Tibial Stress Syndrome in Active Individuals: A Systematic Review and Meta-analysis of Risk Factors. Sports Health. 2017;9(3):252–261. PubMed 27729482 ❐ PainSci Bibliography 52540 ❐
Napier C, MacLean CL, Maurer J, Taunton JE, Hunt MA. Kinetic risk factors of running-related injuries in female recreational runners. Scand J Med Sci Sports. 2018 May. PubMed 29846979 ❐
Dorkosdesk.com [Internet]. Dorko B. Asking Why: Evolutionary Reasoning and Manual Care; 2017 Dec 20 [cited 20 Jun 26]. PainSci Bibliography 52565 ❐ Paraphrased by another PT, Diane Jacobs, in personal correspondence: "Movement aberrations are not pathological, but just a nervous system trying to get by as best they can, with the pain-on-movement problem."

A causing B is one possible explanation for that risk… but it is not required. The correlation could mean that both A and B are caused by some unknown factor: X. Or it could mean that A is necessary but not sufficient — just a partial cause, and maybe not the most important part.

X causes A.

X causes B.

In that scenario, the risk is not a coincidence. The correlation between A and B is there for a reason. But the cause is something else: the unknown X-factor.

There are countless awkward "engineering" solutions to such problems, such as a heel lift for a short leg. They are highly idiosyncratic, and most are just as likely to cause problems as solve them. Typically, people with genuine anatomical abnormalities and weird biomechanics have also developed fine-tuned coping mechanisms — and trying to treat the problem by "correcting" the imbalance can easily disturb that delicate balance.
A "proximate cause" is the most direct cause. In a murder mystery, the weapon is the most direct cause of the murder, and the motive is the most indirect "root" cause.
Heinrichs KI, Lachowicz WM, Detmer DE. Concurrent Periostalgia and Chronic Proximal Deep Posterior Compartment Syndrome in a Collegiate Track and Field Athlete: A Case Report. J Athl Train. 2000 Oct;35(4):450–452. "In addition to the more widely publicized anterior compartment syndrome, the deep posterior compartment syndrome can just as frequently occur." Although this muscle compartment is in the back of the leg, it may feel like shin pain: the compartment borders on the back edge of the shin bone, and may clearly hurt there.
Franklyn-Miller A, Roberts A, Hulse D, Foster J. Biomechanical overload syndrome: defining a new diagnosis. Br J Sports Med. 2014 Mar;48(6):415–6. PubMed 22983122 ❐ PainSci Bibliography 53656 ❐

There are many questions over whether the technique of intracompartmental pressure measurement is reliable. Examination of the widely accepted diagnostic criteria published in the seminal paper by Pedowitz et al. reveals significant flaws, as the CECS and non-CECS groups were preselected by their differences in intramuscular pressure. We have also demonstrated significant overlap of the published diagnostic criteria for CECS with the published normative data. Furthermore, intramuscular pressure measurement varies considerably with the depth of the catheter tip, the means of measurement and the mode of exercise. It is also important that the criteria presented are only applicable to the anterior compartment. CECS is also reported as being diagnosed in the deep posterior and peroneal compartments of the leg, the foot and the forearm, despite diagnostic pressure criteria never having been established in these other myofascial compartments.

Ingraham. The Trigger Point Identity Crisis: The biological evidence that a trigger point is a lesion in muscle tissue.  ❐ PainScience.com. 3775 words. This article reviews the conceptual foundations of micro-spasm hypothesis in detail and concludes that the evidence is "good enough for a moderate degree of confidence that… the general hypothesis that the clinical phenomenon known as 'trigger points' is associated with a muscle lesion… [and] that lesion has characteristics that are consistent with the more specific 'integrated hypothesis' that the lesion is essentially a small contracture."
Ingraham. Trigger Points on Trial: A summary of the kerfuffle over Quintner et al., a key 2014 scientific paper criticizing the conventional wisdom about trigger points and myofascial pain syndrome.  ❐ PainScience.com. 5633 words.
Ingraham. Trigger Point Doubts: Do muscle knots exist? Exploring controversies about the existence and nature of so-called "trigger points" and myofascial pain syndrome.  ❐ PainScience.com. 16305 words.
That's speculation, though — it's difficult or impossible to prove with existing scientific evidence. It's reasonable, but it could certainly also be wrong. It may not actually happen, or it may be rare.
An eccentric or braking contraction is an interesting but routine type of muscular contraction that seems like a paradox: the muscle is contracting even as it is lengthening! It is the yang to the yin of concentric contraction. Eccentric contraction is a bit physiologically mysterious, and is known to be harder on muscle, causing more soreness (quadriceps after hiking down a mountain is the classic example). It may be a good stimulus for adaptation in tendon as well as muscle. However, just because it is a little harder on muscle does not make it 'better exercise' or a reason to run downhill rather than up. See The Role of Eccentric Contractions in Rehab: A weird bit of muscle physiology, and what it has to do with recovery from injury.

I use anecdotes on PainScience.com only with great caution, because they are inherently unreliable. It's historical fact that there has never been a snake oil so outlandish or even harmful that it lacked for happy customers who swore by it. While people may well "know" what they felt, that does not mean that they understand it. Anecdotes are not even the lowest level of "evidence" — they don't constitute evidence at all.

I am not anti-anecdote. I am against giving anecdotes too much weight as a form of evidence. But I always want to hear patients' stories. They are an amazing source of important questions and inspiration … and both the telling and the listening are inherently valuable.

And so I will cite anecdotes! But only if the source seems unusually bright and articulate; if it doesn't blatantly confirm a bias; if it echoes something I myself have experienced (which gives me a higher level of confidence in it); and if it is balanced in general by the best available evidence.

That's swelling bad enough that the tissue gets so boggy that you can put "dents" in it — the skin doesn't smooth out.
Gaeta M, Minutoli F, Vinci S, et al. High-resolution CT grading of tibial stress reactions in distance runners. American Journal of Roentgenology. 2006 Sep;187(3):789–793. PainSci Bibliography 56137 ❐
For instance, in the case of low back pain, MRI scans are notorious for showing things that look bad but aren't actually causing any pain. These red herrings cause no end of confusion and unnecessary treatment. The poor correlation between MRI results and back pain symptoms is described in detail in the low back pain tutorial.
Napier C, MacLean CL, Maurer J, Taunton JE, Hunt MA. Kinetic risk factors of running-related injuries in female recreational runners. Scand J Med Sci Sports. 2018 May. PubMed 29846979 ❐
Ferber R, Hreljac A, Kendall KD. Suspected Mechanisms in the Cause of Overuse Running Injuries: A Clinical Review. Sports Health: A Multidisciplinary Approach. 2009;1(3):242–246. PubMed 23015879 ❐ PainSci Bibliography 55475 ❐ For a detailed analysis of this article, see Does Hip Strengthening Work for IT Band Syndrome?. There is some overlap with this tutorial.
The navicular bone is the "keystone" of the arch of the foot. If it's low, the arch is low. So a "dropped" navicular is just a anatomically precise way of saying "flat feet."
Neal BS, Griffiths IB, Dowling GJ, et al. Foot posture as a risk factor for lower limb overuse injury: a systematic review and meta-analysis. J Foot Ankle Res. 2014;7(1):55. PubMed 25558288 ❐ PainSci Bibliography 52564 ❐
Cornwall W. M, McPoil TG. Influence of rearfoot postural alignment on rearfoot motion during walking. The Foot. 2004 Sep;14(3).
The study didn't even look at other kinds of shin splints — just medial tibial stress syndrome. They eliminated stress fractures, compartment syndromes, and all "other causes of exercise-induced leg pain," and even cases with "mixed symptoms" — that is, the 35% were recruits who only had MTSS! One mitigating factor that makes the figure a little less spectacular is that the study did include minor cases of shin splints — in fact, only 30% of the recruits had sought treatment for their pain.
And, in fact, a study (Almeida et al) comparing injury rates in men and women training separately found that "the difference between the rates was not statistically significant." Hmm.
And Yates and White actually say this in their conclusions! " … enabling female and male recruits to train separately should be undertaken to attempt to reduce the incidence of MTSS among military recruits."
Jones BH, Bovee MW, Harris JM3, Cowan DN. Intrinsic risk factors for exercise-related injuries among male and female army trainees. Am J Sports Med. 1993 Sep-Oct;21(5):705–710.
Dahl M, Hansen P, Stål P, Edmundsson D, Magnusson SP. Stiffness and thickness of fascia do not explain chronic exertional compartment syndrome. Clin Orthop Relat Res. 2011 Dec;469(12):3495–500. PubMed 21948310 ❐ PainSci Bibliography 53566 ❐
"Mechanical deformation" is lasting change in the shape of the tissue, like working clay. This is in contrast to elastic deformation, where the tissue snaps back to its pre-manipulation state. To "deform" in this context is not a bad thing (as in deformity), but a change in form — the goal that therapists generally have, in fact.
Chaudhry H, Schleip R, Ji Z, et al. Three-dimensional mathematical model for deformation of human fasciae in manual therapy. J Am Osteopath Assoc. 2008 Aug;108(8):379–90. PubMed 18723456 ❐ PainSci Bibliography 55079 ❐
Schleip R. Fascial plasticity: a new neurobiological explanation. Journal of Bodywork & Movement Therapies. 2003 Jan;7(1):11–19. PainSci Bibliography 54759 ❐
Edwards PH , Wright ML, Hartman JF. A practical approach for the differential diagnosis of chronic leg pain in the athlete. Am J Sports Med. 2005 Aug;33(8):1241–1249. PubMed 16061959 ❐

ABSTRACT




Chronic lower leg pain results from various conditions, most commonly, medial tibial stress syndrome, stress fracture, chronic exertional compartment syndrome, nerve entrapment, and popliteal artery entrapment syndrome. Symptoms associated with these conditions often overlap, making a definitive diagnosis difficult. As a result, an algorithmic approach was created to aid in the evaluation of patients with complaints of lower leg pain and to assist in defining a diagnosis by providing recommended diagnostic studies for each condition. A comprehensive physical examination is imperative to confirm a diagnosis and should begin with an inquiry regarding the location and onset of the patient's pain and tenderness. Confirmation of the diagnosis requires performing the appropriate diagnostic studies, including radiographs, bone scans, magnetic resonance imaging, magnetic resonance angiography, compartmental pressure measurements, and arteriograms. Although most conditions causing lower leg pain are treated successfully with nonsurgical management, some syndromes, such as popliteal artery entrapment syndrome, may require surgical intervention. Regardless of the form of treatment, return to activity must be gradual and individualized for each patient to prevent future athletic injury.

And how do you confirm the difference? This final discrimination is not easy, unfortunately. The sign you have to look for is the presence or absence of a pulse in the foot. You have to exercise the leg until symptoms start, and then check the pedal pulse — the largest pulse on the top of the foot. If you can find a strong pedal pulse while your leg is hurting, your popliteal artery is fine. The trouble, of course, is that a failure to find it doesn't mean it isn't there — you may just not be sure where to look. The pedal pulse is not always easy to find, even for professionals (see Mowlavi).
Newman P, Adams R, Waddington G. Two simple clinical tests for predicting onset of medial tibial stress syndrome: shin palpation test and shin oedema test. Br J Sports Med. 2012 Sep;46(12):861–4. PubMed 22966153 ❐
Schneiders AG, Sullivan SJ, Hendrick PA, et al. The Ability of Clinical Tests to Diagnose Stress Fractures: A Systematic Review and Meta-analysis. J Orthop Sports Phys Ther. 2012;42(9):760–71. PubMed 22813530 ❐

This analysis of studies since the 1950s tried to determine if either ultrasound or tuning forks are actually useful in finding lower-limb stress fractures. Neither technique was found to be accurate; "it is recommended that radiological imaging should continue to be used" instead. Fortunately — because the tuning-fork diagnosis idea is rather fun — they aren't saying that it actually can't work … just that's it not reliable for confirmation, which is kind of a "well, duh" conclusion. Which is why I've relegated this information to a footnote.

Basically, sensitive spots elsewhere in the leg may not be trigger points! For instance, you might have a case of "pure" MTSS with no trigger points, yet if you go poking around you might very well find some spots in the soft tissue along the inside edge of the shin bone that feel exactly like your problem … but have nothing to do with trigger points.
Or even if it will. There has never been good enough testing of treatment to know if it works in the first place. It probably does, at least a little, in some people. But we don't understand why muscles get trigger points in the first place … so we can hardly have a reliable science-based treatment for them.
Hislop M, Tierney P. Anatomical variations within the deep posterior compartment of the leg and important clinical consequences. Journal of Science & Medicine in Sport. 2004;7:392–399. "There are a number of contentious areas within the literature surrounding the anatomy of the leg, particularly involving the deep posterior compartment. Conditions such as chronic exertional compartment syndrome, tibial periostitis (shin splints), peripheral nerve entrapment and tarsal tunnel syndrome may all be affected by subtle anatomical variations."
For instance, compartment syndromes may occur much more often in people who have a naturally smaller muscle compartment. And popliteal entrapment syndrome is, by nature, caused by a common anatomical abnormality. And minor structural abnormalities of the legs and feet, as previously discussed quite a bit, are probably at least a minor factor in most cases of MTSS and stress fracture.

"Tendinitis" versus "tendonitis": Both spellings are acceptable these days, but the first is the more legitimate, while the second is just an old misspelling that has become acceptable only through popular use, which is a thing that happens in English. The word is based on the Latin "tendo" which has a genitive singular form of tendinis, and a combining form that is therefore tendin. (Source: Stedmans Electronic Medical Dictionary.)

"Tendinitis" vs "tendinopathy": Both are acceptable labels for ticked off tendons. Tendinopathy (and tendinosis) are often used to avoid the implication of inflammation that is baked into the term tendinitis, because the condition involves no signs of gross, acute inflammation. However, recent research has shown that inflammation is actually there, it's just not obvious. So tendinitis remains a fair label, and much more familiar to patients to boot.

Turnipseed WD. Functional popliteal artery entrapment syndrome: A poorly understood and often missed diagnosis that is frequently mistreated. Journal of Vascular Surgery. 2009 May;49(5):1189–1195. (Yep, the doctor's name really is "Turnipseed." Ya gotta wonder how that came to be.) Popliteal entrapment and compartment syndromes "occur in the same population with similar symptoms." Turnipseed found 43 cases out of 854 patients who were treated for compartment syndromes or popliteal artery entrapment or both.
"Lumbar" radiculopathy tends to informally include not only the five lumbar nerve roots, but also the sacral nerve roots as well. And "sciatica" is almost the same thing, but places the emphasis on a specific set of nerve roots that all feed into the big sciatic nerve (just the two lowest lumbar roots, and the first three sacral).
Rainville J, Laxer E, Keel J, et al. Exploration of sensory impairments associated with C6 and C7 radiculopathies. Spine J. 2016 Jan;16(1):49–54. PubMed 26253986 ❐

The dermatome patterns most professionals are familiar with were established many decades ago, and were not studied much again until the 21st Century. This study carefully checked the exact location of symptoms in 120 patients with suspected radiculopathy (symptoms in a dermatomal pattern, caused by nerve root compression). Perhaps unsurprisingly, they found that the dermatomal patterns were not as precise as the old maps would lead us to believe, and exhibit significant overlap, "to the extent that caution should be exercised when predicting compression of either the C6 or C7 nerve roots based on locations of impaired sensation."

Taylor CS, Coxon AJ, Watson PC, Greenough CG. Do L5 and s1 nerve root compressions produce radicular pain in a dermatomal pattern? Spine (Phila Pa 1976). 2013 May;38(12):995–8. PubMed 23324941 ❐ "Patient report is an unreliable method of identifying the anatomical source of pain or paresthesia caused by nerve root compression."
Toepfer A, Harrasser N, Lenze U, et al. Bilateral diaphyseal bone cysts of the tibia mimicking shin splints in a young professional athlete-a case report and depiction of a less-invasive surgical technique. BMC Musculoskelet Disord. 2015;16(1):220. PubMed 26296652 ❐ PainSci Bibliography 54068 ❐
UBCs imitating shin splints is so rare that the possibility is effectively unknown to most professionals, and they are basically impossible to tell apart from regular shin splints. Andreas Toepfer et al., authors of the case study cited above:

Musculoskeletal tumors and tumor-like lesions are rare encounters in sports medicine practice but have to be taken into consideration in any patient with therapy-refractory [stubborn] symptoms, especially in young patients.

Schwellnus MP, Theunissen L, Noakes TD, Reinach SG. Anti-inflammatory and combined anti-inflammatory/analgesic medication in the early management of iliotibial band friction syndrome. A clinical trial. S Afr Med J. 1991 May;79(10):602–6. PubMed 2028354 ❐

This 1991 experiment compared anti-inflammatory and pain-killing meds to a placebo in 43 runners with IT band syndrome. The authors somehow managed to spin the results as positive, but I can't see it: when I look at their data, I see no advantage over placebo. I believe that there was technically a small benefit to the medications, but so small that you'd miss it if you blinked. Whoop-de-doo.

Medication-overuse headaches (MOH), formerly known as "rebound" headaches, are probably mostly caused by dependence-and-withdrawal physiology, like getting a headache when you quit drinking coffee, but it might be more complicated. Pain-killers taken for headaches may be a surprisingly common and ironic cause of headaches (though maybe less of a plague than some headlines have led us to fear; see Scher). This topic is obviously of special interest to patients with unexplained headaches, and so I discuss it a lot in my headache guide, but it's also just a major side effect for anyone treating anything with pain-killers long-term.
McGettigan P, Henry D. Use of non-steroidal anti-inflammatory drugs that elevate cardiovascular risk: an examination of sales and essential medicines lists in low-, middle-, and high-income countries. PLoS Med. 2013 Feb;10(2):e1001388. PubMed 23424288 ❐ PainSci Bibliography 54748 ❐

Diclofenac is an extremely popular painkiller associated with serious cardiovascular risks, as with other NSAIDs: "There is increasing regulatory concern about diclofenac. … Diclofenac has no advantage in terms of gastrointestinal safety and it has a clear cardiovascular disadvantage."

Science Based Pharmacy [Internet]. Gavura S. How risky are NSAIDS?; 2015 Jul 25 [cited 16 Aug 18]. PainSci Bibliography 54751 ❐

A good general discussion of painkiller risks and side effects, but the relative safety of topical treatments is of particular interest:

The main advantage of topical NSAIDs is the reduced exposure of the rest of the body to the product, which reduces the side effect profile. Given the toxicity of NSAIDs is related in part to the dose, it follows that topical treatments should have a better toxicity profile. Consequently, the cardiovascular risks of topical diclofenac, even in those with a high baseline risk of disease, should be negligible with the topical forms.

In a study previously discussed in the section about women and shin pain (Yates), we learned that female military recruits seemed to be more vulnerable to shin pain than male recruits. However, an excellent possible explanation for the data is simply that they were being forced to "keep up" with faster men. Being able to "back off" when your tissues show signs of stress is probably a major risk factor in overuse injuries. I hypothesize that relatively minor adjustments in training intensity — backing off surprisingly little, at just the right times — could be quite important.
Many, many factors are involved in energy balance — not all of them under our control.
Yates B, Allen MJ, Barnes MR. Outcome of surgical treatment of medial tibial stress syndrome. J Bone Joint Surg Am. 2003 Oct;85-A(10):1974–1980.

ABSTRACT




BACKGROUND: Medial tibial stress syndrome is a common chronic sports injury characterized by exercise-induced pain along the posteromedial border of the tibia. The reported outcomes of surgical treatment of this condition have varied.

METHODS: Of seventy-eight patients who underwent surgery for medial tibial stress syndrome, forty-six (thirty-one men and fifteen women) returned for follow-up. The outcomes of the surgery were determined by comparing preoperative and postoperative pain levels as indicated on a visual analog pain scale and ascertaining the ability of the athletes to return to presymptom levels of exercise.

RESULTS: The mean duration of postoperative follow-up was thirty months (range, six to sixty-three months). Surgery significantly reduced pain levels (p < 0.001) by an average of 72% as indicated on the visual analog pain scale. An excellent result was achieved in 35% of the limbs; a good result, in 34%; a fair result, in 22%; and a poor result, in 9%. Despite the success with regard to pain reduction, for a variety of reasons only nineteen (41%) of the athletes fully returned to their presymptom sports activity.

CONCLUSIONS: Surgery can significantly reduce the pain associated with medial tibial stress syndrome. Despite this reduction in pain, athletes should be counseled that a full uninhibited return to sports is not always achieved.

Holen KJ, Engebretsen L, Grontvedt T, et al. Surgical treatment of medial tibial stress syndrome (shin splint) by fasciotomy of the superficial posterior compartment of the leg. Scand J Med Sci Sports. 1995 Feb;5(1):40–43.

ABSTRACT




From September 1988 to June 1990, 35 athletes were treated for medial tibial stress syndrome (shin splint) by fasciotomy of the superficial posterior compartment of the leg. Thirty-two patients were available for the follow-up, including self-assessment, clinical examination and activity scoring. The mean postoperative observation time was 16 months. Thirteen patients were performing sports at top international or top national level; 19 patients were competing at different lower levels. Twenty-three patients improved, 7 were unchanged and 2 had poor results.

Farr D, Selesnick H. Chronic exertional compartment syndrome in a collegiate soccer player: a case report and literature review. American Journal of Orthopedics. 2008 Jul;37(7):374–377.
Miyamoto RG, Dhotar HS, Rose DJ, Egol K. Surgical treatment of refractory tibial stress fractures in elite dancers: a case series. Am J Sports Med. 2009 Jun;37(6):1150–4. PubMed 19293326 ❐
Turnipseed WD. Functional popliteal artery entrapment syndrome: A poorly understood and often missed diagnosis that is frequently mistreated. Journal of Vascular Surgery. 2009 May;49(5):1189–1195.
Collins NC. Is ice right? Does cryotherapy improve outcome for acute soft tissue injury? Emerg Med J. 2008 Feb;25(2):65–8. PubMed 18212134 ❐

This is a 2008 review of just 6 studies of therapeutic icing, only two of them any good: one with slightly positive results, the other showing no effect. So that's two studies that showed little or no benefit, which is leaning towards bad news, but it's just not enough data to clinch it. (Four animal studies showed reduced swelling, but we can't take animal studies to the bank.) The bottom line is just that "there is insufficient evidence."

As far as I know, massage for shin pain has simply not been tested by researchers at all, ever, not even inadequately (as is the case for so many other treatments). Massage hasn't even been studied enough for conditions like back pain. While the results on that topic are somewhat encouraging (see Furlan et al), they are hardly complete or certain, and obviously their applicability to foot pain is dubious at best. Having already explained the possible importance of muscle function and pain, I am at a dead end. All I've got is my professional experience (hardly reliable) and speculation. Full disclosure!
This is quite different than the situation for, say, people with IT band syndrome, where relevant trigger points in the hips are what need the work, and they are more impractical to self-treat, and less likely to matter. But shins and calves, though? Piece of cake!
Schleip R, Naylor IL, Ursu D, et al. Passive muscle stiffness may be influenced by active contractility of intramuscular connective tissue. Med Hypotheses. 2006;66(1):66–71. PubMed 16209907 ❐

In this follow-up to a famous paper reporting that fascia contains muscle cells (see Schleip et al), the authors focus on clinical implications, speculating in particular that fascia's ability to contract is a factor in muscle tightness and therefore in any condition negatively affected by muscle tightness. The relevance of weak fascial contractions to the conditions provided as examples is dubious. I analyze this paper, and its predecessor, in detail in the article: Does Fascia Matter?.

Compartment syndrome is one of the examples. It is actually the only one with a clear, direct and logical connection between "fascia can contract" and a way that it could contribute significantly to a health problem. And yet there is a clear problem with the scale of the forces involved. Compartment syndrome is by definition only a problem when the pressure is fairly significant, probably exceeding the maximum force with which fascia could squeeze the compartment. I don't know, of course — it would be an interesting research project — but it does seem like, again, fascial contraction is probably not strong enough to matter. If fascial compartments were prone to problematic contraction, we'd constantly be getting "compartment syndromes" all over the body, when in fact they almost never occur anywhere but the leg. Still, at least it's easy to see how fascia could actively effect compartment syndrome in principle, and the numbers might favour fascial contraction as factor.
Again, it's not impossible. It's perfectly reasonable to assume that just the right sensory input could change the behaviour of the tissue. On the other hand, it might also be impossible, or temporary … or it might even start squeezing harder! Who knows? No one knows — and that's the point.
Chaudhry H, Schleip R, Ji Z, et al. Three-dimensional mathematical model for deformation of human fasciae in manual therapy. J Am Osteopath Assoc. 2008 Aug;108(8):379–90. PubMed 18723456 ❐ PainSci Bibliography 55079 ❐

In this paper, Chaudhry and colleagues show that fascia is much too tough a tissue to "release" by mechanical deformation. This contradicts a defining rationale for therapies focused on manipulating fascia. Although not all therapists assume that fascia is "tight" and needs to be "released," a great many still do.

The authors imply in their summary that it might be possible to change the thin superficial nasal fascia, but the main text of the paper makes it clear that even that fascia is extremely tough, and would only mechanically deform if subjected to surprisingly intense forces. This is consistent with well-established properties of fascia, namely that it's extremely tough stuff. Collagen is like that.

If I could write my own conclusion to this paper, it would go more like this:

CONCLUSION: You cannot change the structure of fascia, because it is tougher than Kevlar. If the stuff were much thicker than it is, people would be bulletproof.

CLINICAL IMPLICATIONS: If you want to physically change someone's fascia by force, you're going to have to get medieval. This directly contradicts a major popular rationale for fascial manipulation.

Barton CJ, Bonanno DR, Carr J, et al. Running retraining to treat lower limb injuries: a mixed-methods study of current evidence synthesised with expert opinion. Br J Sports Med. 2016 May;50(9):513–26. PubMed 26884223 ❐

A review of the opinions of experts — and the very limited hard evidence — about what kind of changes in running technique might help with running injuries. Although the paper undoubtedly represents the best in expert thinking on this topic, I'm not sure how valuable that is, given the long history of "experts" being wrong about this stuff. What we really need is more evidence and less speculation.

Milgrom C, Finestone A, Levi Y, et al. Do high impact exercises produce higher tibial strains than running? Br J Sports Med. 2000 Jun;34(3):195–9. PubMed 10854019 ❐ PainSci Bibliography 53540 ❐

For this study, gauges were stapled to people's shin bones to measure and compare forces during running and jumping down from a height. Contrary to the authors' expectations, the jumpers adapted easily in their landings with lots of springy knee and ankle bending — in the highest jumps, the forces on their shins was actually much less than during running, where there is less opportunity for shock absorption.

In other words, running is higher impact than "high impact" exercises. And "therefore are unlikely to place an athlete who is accustomed to fast running at higher risk for bone fatigue."

van der Worp H, Vrielink JW, Bredeweg SW. Do runners who suffer injuries have higher vertical ground reaction forces than those who remain injury-free? A systematic review and meta-analysis. Br J Sports Med. 2016 Apr;50(8):450–7. PubMed 26729857 ❐
Phan X, Grisbrook TL, Wernli K, et al. Running quietly reduces ground reaction force and vertical loading rate and alters foot strike technique. J Sports Sci. 2016 Sep:1–7. PubMed 27594087 ❐

This was a study of the relationship between the loudness of foot strikes in running and several technical measures of forces on the lower limb. Twenty-six runners were tested when instructed to run quietly versus normally. Most runners (77%) switched to a forefoot running style. The surprise finding is that natural variation in footstrike volume has no direct relationship with smaller, slower impact forces when running normally. In other words, there are some quiet runners with a surprisingly jarring gait, and some loud runners who aren't pounding nearly as hard as you'd think. Odd.

Not so surprisingly, actually trying to run quietly does soften footstrike.

This science brought to you by the Department of Well Okay Then Thanks I Guess?

Which is, by the way, a nice demonstration of an interesting training principle: it's easier to modify technique by focussing on an external or abstract goal, rather than the biomechanics of the technique itself. In this case, the abstract goal of being quiet or "sneaky" evokes forefoot running almost like magic, without having to devote the slightest attention to the specifics of how to run more quietly.
van der Worp 2016, op. cit. "The loading rate was higher in studies that included patients with a history of stress fractures and patients with all injury types, both compared with controls. Only studies that included patients with a history of symptoms at the time of kinetic data collection showed higher loading rates overall in cases than in controls."
Davis IS, Bowser BJ, Mullineaux DR. Greater vertical impact loading in female runners with medically diagnosed injuries: a prospective investigation. Br J Sports Med. 2016 Jul;50(14):887–92. PubMed 26644428 ❐
Altman AR, Davis IS. Prospective comparison of running injuries between shod and barefoot runners. Br J Sports Med. 2016 Apr;50(8):476–80. PubMed 26130697 ❐ This study showed that injury rates were the same in shod and barefoot runners … but the barefoot runners they tested put in just 24km/week, while runners in shoes ran 41km/week! Injury rates invariably go up with training volume. So what would the injury rate have been for the barefoot runners if they had almost doubled their distance to match the shod runners? Probably higher! This is indirect but good evidence that pounding the pavement with padding is almost certainly less injurious than pounding it without.
Zadpoor AA, Nikooyan AA. The relationship between lower-extremity stress fractures and the ground reaction force: a systematic review. Clin Biomech (Bristol, Avon). 2011 Jan;26(1):23–8. PubMed 20846765 ❐

This study of studies tries to determine if stress fractures are connected to ground reaction forces (the force of your strike) or with loading rates (how fast the force is applied, i.e. more slowly or more jarring). They found that the force you are striking with has no connection with stress fractures, but the "the vertical loading rate was found to be significantly different between the two groups." So it's not how hard you hit the ground, but how fast you hit it. However, the science was murky on something important: the correlation identified is statistically "significant," but the size of the correlation is not impressive. So it's how fast you hit the ground, but probably only to a modest degree. Presumably there are quite a few variables involved, which reduces the importance of even the most seemingly obvious risk factors.

Milgrom C, Burr DB, Finestone AS, Voloshin A. Understanding the etiology of the posteromedial tibial stress fracture. Bone. 2015 Sep;78:11–4. PubMed 25933941 ❐
The bone resisting bending rather than resisting longitudinal compression. Sheer strain could explain the oblique stress fractures more often seen in young adults.
Boyer KA, Nigg BM. Muscle activity in the leg is tuned in response to impact force characteristics. J Biomech. 2004 Oct;37(10):1583–8. PubMed 15336933 ❐

Numerous measures of impact and muscle activity were taken in five different types of shoes, with one notable finding: "muscle activity is tuned to impact force characteristics to control the soft-tissue vibrations." In other words, we minimize the tissue vibrations caused by impact with a subtle but precise muscular bracing, analogous to the way sound-cancelling headphones work — which is pretty cool. The idea of "muscle tuning" has been explored by Dr. Benno Nigg in a series of several papers with various co-authors over many years (see also Friesenbichler 2011).

Ferris DP, Farley CT. Interaction of leg stiffness and surfaces stiffness during human hopping. J Appl Physiol (1985). 1997 Jan;82(1):15–22; discussion 13–4. PubMed 9029193 ❐ PainSci Bibliography 53533 ❐

For this classic leg springiness experiment, subjects hopped in place at different frequencies on different surfaces. The purpose of this exercise was "to determine whether leg stiffness is adjusted to accommodate surfaces with different properties," because "we know very little about the biomechanics of locomotion on substrates other than hard and smooth laboratory floors."

The effect of different surfaces was dramatic: "The stiffness of the leg spring is increased by as much as 3.6-fold to accommodate decreases in surface stiffness." In other words, when we're hopping on harder surfaces, we bend our legs a lot more, like a softer spring. We're so good at it that "many aspects of the hopping mechanics remained remarkably similar despite a > 1,000-fold change in [surface hardness]."

Ferris DP, Liang K, Farley CT. Runners adjust leg stiffness for their first step on a new running surface. J Biomech. 1999 Aug;32(8):787–94. PubMed 10433420 ❐

This simple experiment showed that runners adapt to changes in the hardness of the surface they are running on with amazing speed — just a single step — as measured in terms of maintaining the height of their centre of mass. Importantly, this nearly instantaneous adaptation only occurs with an expected change on familiar surfaces, but we are probably pretty quick with unexpected and unfamiliar surface changes as well.

Typical "prescriptions" of running shoes — the kind you can get from an "expert" shoe seller — are definitely not evidence-based (Richards et al), which is hardly surprising because there is no clear link in the first place between running injuries and the kinds of anatomical quirks (pronation) that these shoes supposedly control (Junior et al). The position of biomechanics expert Dr. Benno Nigg (source):

Nigg has noted that running injuries have not changed over the years despite the massive development of the running-shoe industry. Unlike others, he hasn't jumped to the conclusion that shoes are bad, or that barefoot or minimalist-running or forefoot-striking is the answer. Instead, looking at the same data, Nigg concludes: Okay, apparently shoes aren't a big part of the equation.

Kerrigan DC, Franz JR, Keenan GS, et al. The effect of running shoes on lower extremity joint torques. PM R. 2009 Dec;1(12):1058–63. PubMed 20006314 ❐

As measured in this study, wearing modern-day running shoes designed for stability caused "relatively greater pressures at anatomical sites that are typically more prone to knee osteoarthritis." The authors acknowledge that it's hard to know what to make of this, and there are many other potentially relevant variables.

Keenan GS, Franz JR, Dicharry J, Della Croce U, Kerrigan DC. Lower limb joint kinetics in walking: the role of industry recommended footwear. Gait & Posture. 2011 Mar;33(3):350–5. PubMed 21251835 ❐

Do running shoes have positive or negative impacts on joints? Researchers analyzed peak joint forces in barefoot walking versus three different types of shoes: stability, motion control, and cushion. Results showed an increase in knee and hip flexion forces in all shod conditions during the early stance phase (the part of our gait when we are "standing" for a split second), mostly due to increased step length. This is not clear evidence that "shoes are bad" — more forces are not necessarily bad — but it is an interesting addition to the debate about the biomechanics of shoes versus going barefoot.

Wunsch T, Alexander N, Kröll J, Stöggl T, Schwameder H. Effects of a leaf spring structured midsole on joint mechanics and lower limb muscle forces in running. PLoS One. 2017;12(2):e0172287. PubMed 28234946 ❐ PainSci Bibliography 53523 ❐ Although small and based on modelling rather than actual runners, this study is still quite helpful here: a test of the effects of spring-loaded shoes, which concluded that they do indeed "reduce lower limb muscle forces." This falls short of proving that they actually prevent injury, but it's more directly relevant than any other evidence available.
Verdejo R, Mills NJ. Heel-shoe interactions and the durability of EVA foam running-shoe midsoles. J Biomech. 2004 Sep;37(9):1379–86. PubMed 15275845 ❐

Science news flash! Shoes wear out: "Scanning electron microscopy shows that structural damage (wrinkling of faces and some holes) occurred in the foam after 750 km run. Fatigue of the foam reduces heelstrike cushioning, and is a possible cause of running injuries."

Kong PW, Candelaria NG, Smith DR. Running in new and worn shoes: a comparison of three types of cushioning footwear. Br J Sports Med. 2009 Oct;43(10):745–9. PubMed 18801775 ❐

When shoes wear out, the biomechanics of running do change. Kong et al tested 24 runners before and after 200 miles of road-running in the same pair of shoes. There were a few minor changes: longer stance phase, less forward leaning, and less ankle flexion. Hip and knee angles were unchanged. (Also, 200 miles is not much — a strangely low number for this study, actually — and the impact on biomechances may only just be getting started by then.)

I do recommend replacing your shoes when they begin to show obvious signs of wear. The risk of running in decrepit shoes may be small, but there's not much reason to take that risk — just the modest cost of buying shoes somewhat more often. It's not like you weren't going to buy new shoes eventually! On the other hand, this data makes it pretty clear that replacing shoes while they still look fine isn't really going to make much of a difference.

Baggaley M, Willy RW, Meardon SA. Primary and secondary effects of real-time feedback to reduce vertical loading rate during running. Scand J Med Sci Sports. 2017 May;27(5):501–507. PubMed 26992659 ❐ "However, forefoot strike and cues to reduce average loading rate also increased eccentric ankle joint work per km. Potentially injurious secondary effects associated with forefoot strike and cues to reduce average loading rate may undermine their clinical utility."
There are 44 more footnotes in the full version of the book. I really like footnotes, and I try to have fun with them.

Jump back to:

The introduction
Paywall & purchase info
Table of contents
Top of the footnotes

?
Paying in your own (non-USD) currency is always cheaper! My prices are set slightly lower than current exchange rates, but most cards charge extra for conversion.
Example: as a Canadian, if I pay $19.95 USD, my credit card converts it at a high rate and charges me $26.58 CAD. But if I select Canadian dollars here, I pay only $24.95 CAD.
Why so different? If you pay in United States dollars (USD), your credit card will convert the USD price to your card's native currency, but the card companies often charge too much for conversion — it's a way for them to make a little extra money, of course. So I offer my customers prices converted at slightly better than the current rate.
read on any device, no passwords
refund at any time, in a week or a year
call 778-968-0930 for purchase help