Painful Lessons
What I've learned from twenty-five years of studying pain and injury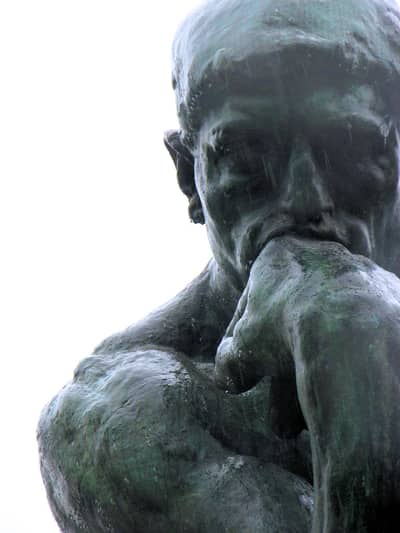 This is a repository of some of the major lessons acquired in my 25 career trying to help people — and myself — with chronic pain and stubborn injury rehab challenges. It is quite conservative.
I cringe when I think back on my first several years as a massage therapist, selling myself to patients as a chronic pain troubleshooter. I knew less than John Snow, less than nothing — my mind was cluttered with simplistic misconceptions that I had to actively clean up over the years.
I started in 1997. I didn't know most of what's described here until at least 2010 — when I retired from massage therapy (somewhat dramatically) after a decade of clinical practice.
Everything listed here today is something that I am now fairly sure of, the major concepts I now more or less take for granted after twenty years of constantly investigating the legitimacy of popular ideas about treating painful problems. The highest certainty, and the greatest importance.
Some disclaimers
I will not defend any of these points in any detail here (though I do link to more information in many cases). There are, of course, lots of caveats. The devil is always in the details. For now, this list is incomplete and relatively glib. Just how confident am I in these things? Not extremely — but that's because the single most important lesson I've ever learned about pain is that it's too complicated to ever be really sure of anything. All knowledge is provisional, and knowledge about pain is especially provisional! But what confidence I do have about each of these things has fairly deep roots. The sun will probably come up tomorrow, and I am just as likely to believe these things in five years. (And if I'm wrong about that, I can't wait to find out how.)
The lessons
Chronic pain is weird, and its peculiarities and volatility are often more important than whatever started it. So are our many non-specific vulnerabilities to pain, like sleep deprivation, chronic stress, poor fitness, and so on.

Also, the nervous system is high performance, but also just a bit glitchy, prone to lots of subtle screw-ups, most of them inconsequential. This accounts for a large percentage of puzzling pain and odd sensations, a perverse randomness that is jarringly at odds with everyone's assumption that every pain must have a cause.

Biology is destiny. A lot of pain is caused by obscure medical problems. For every easily diagnosed cause of pain, there are a dozen that are much trickier. See 38 Surprising Causes of Pain.
"Fibromyalgia" is not a specific condition: it's just a name for unexplained chronic widespread pain, which has many possible explanations.
Sensitization, the pathological amplification of pain, isn't just of the most important but least-respected factors in chronic pain, it's practically synonymous with it. There are many paths to sensitization, but it's present in virtually all serious cases of chronic pain (regardless of whether or not there's on-going nociception).
"Nothing works": not one single manual or passive therapy has ever been shown to have an unambiguous, impressive effect on tissue state or rehabilitation for the average patient. Most "positive" evidence for treatments is no such thing. It usually just damns the treatment with faint praise (see Most Pain Treatments Damned With Faint Praise). It's a given these days that statistically significant but clinically trivial effects — minor and short term — can be scientifically demonstrated for nearly any treatment, because therapeutic interactions are very complex and drive a lot of expectation effects, and transient descending modulation. Thus we have endless "promising" results for treatments that never amount to much.
The science is a mess. Most scientific trials in musculoskeletal medicine are junky, and a high percentage are even worse (egregious pseudoscience, fraudulent, etc). See 13 Kinds of Bogus Citations and Studying the Pain Studies. More broadly speaking, it's shocking how primitive musculoskeletal medicine, orthopedic surgery, and pain science all still are. See A Historical Perspective On Aches 'n' Pains.
Surgery is the ultimate placebo. Most orthopedic surgeries are based on tradition, authority, and the faith of surgeons, and have not been properly tested in a well-designed clinical trials. Of those that have, many could not outperform placebo, and many more will probably fail in the future. •mind blown•
Stretching is the king of popular-but-ineffective treatments. Practically everyone thinks they should stretch, but it's mostly a waste of time that doesn't do anything people hope it does, other than feel good.
Regenerative medicine will probably amount to something eventually, but it's all hype and broken promises so far. Nothing that claims to "accelerate" healing is actually ready for prime time (e.g. platelet-rich plasma, cartilage regeneration, photobiomodulation, and so on).
The value of "clinical experience" is over-rated. It's deeply at odds with science and evidence, and it's a terrible way to figure out what works. "Success rates" are not something individual clinicians can actually know, and it wouldn't constitute validation of methodology even if we could. Clinical outcomes are affected by a dazzling number of confounding factors. Most importantly, clinicians have a badly skewed sample: patients tell them about perceived successes much more than failures.
Posture is by far the most over-rated factor in chronic pain, and a professional preoccupation with posture is amateurish. Any therapist who starts a session with a "postural scan" should be fired. See Does Posture Matter?
Not all chiropractors are ignorant jerks … but way too many of them are. There are bad apples in every profession, but chiropractic has by far the worst percentage of cranks and quacks. It's pretty bad. So bad that I'm willing to make a point of it here. In 1999, I was willing to give chiropractors the benefit of the doubt. Not anymore!
Although I am definitely on Team Skeptic, skepticism can be reflexive and shallow, and at least a few skeptics are just as emotionally/socially toxic as anyone on Team Pseudoscience.
Strength training is a more useful, easier, and valuable part of both fitness and rehab than I ever would have dreamed 20 years ago — including for people who have no interest in gyms.
All rehab from injury basically boils down to "calm shit down, then build shit up" (Tweet, Sep 24, 2014, Greg Lehman, physical therapist and chiropractor). You can boil that down even more to just "load management." The reason it's tricky is that there are all kinds of unknowable variables that affect our load tolerance at any given point in the process. Also, almost everyone underestimates the taking-it-easy part, and pushes too hard, too soon for the getting-back-to-normal part. See The Art of Rest.
"Post-massage soreness and malaise" happens more often and worse than I ever would have dreamed (or dared to imagine) when I was working as a massage thereapist. I cannot know the real prevalance, but after years of email from alarmed massage clients around the world, it is clearly a bit of a thing. See Poisoned by Massage.
The "power" of placebo is badly misunderstood and overhyped.
The controversy over the nature of trigger points is a legitimate, ongoing scientific controversy. It should not be a closed topic, as argued by some critics: that is an unsupportable extreme in my opinion. Humble, conservative trigger point therapy is justified and ethical, but only if presented as an experimental treatment.

About Paul Ingraham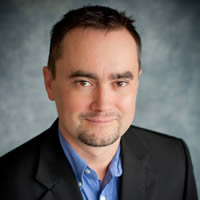 I am a science writer in Vancouver, Canada. I was a Registered Massage Therapist for a decade and the assistant editor of ScienceBasedMedicine.org for several years. I've had many injuries as a runner and ultimate player, and I've been a chronic pain patient myself since 2015. Full bio. See you on Facebook or Twitter., or subscribe: