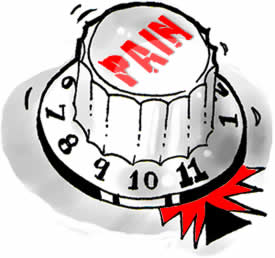 Two new sections about two
fibromyalgia treatments
, one old and one new.
EXERCISE THERAPY for chronic pain in general and fibromyalgia in particular seems like it should be a slam dunk, but it's not nearly as clear a win as you'd think, and it can even backfire. As with everything in health, turns out "it depends" on how you do it. The section offers some evidence-inspired tips on how to improve the odds that working out will work out.
HYPERBARIC OXYGEN THERAPY is new fangled and exotic. It involves sitting in a pressurized chamber with an oxygen-rich atmosphere. The idea is that it squeeeezes extra O₂ into your body! Which … helps? I review the positive but scanty evidence. Spoiler: more study needed.
Both new sections are near the end of the tutorial.