How our understanding of osteoarthritis is evolving
Great mini-infographic from Dr. Howard Luks: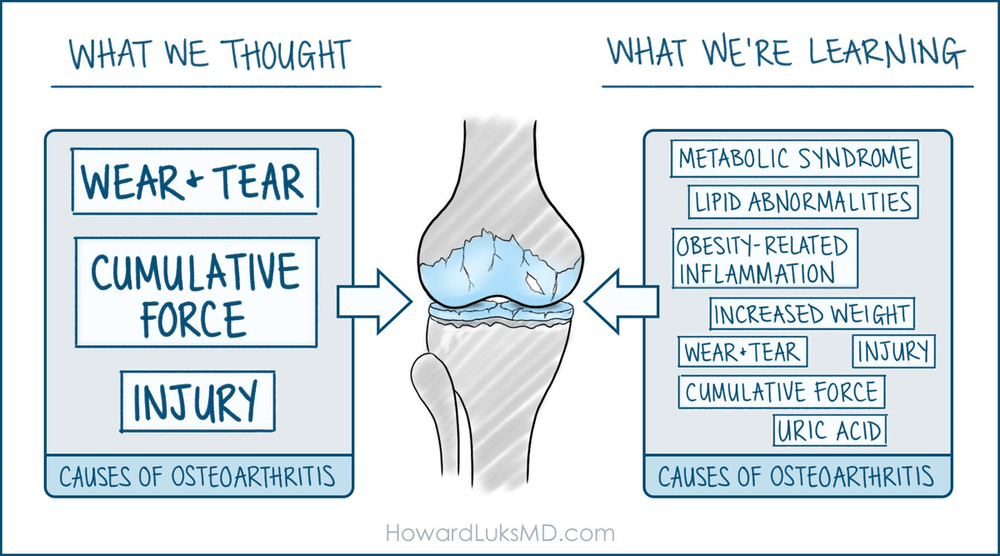 The gist here is basically that osteoarthritis is much more about biochemistry than "wear and tear" (though of course loading is still relevant). With apologies to Indiana Jones, it's not the years or the mileage — it's the biological context!
One interesting detail that I think is missing: inflammation from infections. But that's a topic for another day (when I have a bunch more time).
Dr. Howard Luks is active on Twitter, and also blogs a lot. I recently heard an interview with him and agreed with every word he said. That does not happen very often in this business! 😜