Good news! Chronic low back pain is less chronic than many people probably thought, according to the British Medical Journal.
Chronic Low Back Pain Is Not So Chronic
The prognosis for chronic low back pain is better than most people realize … especially for Australians in Australia!
If you've had chronic low back pain for less than a year, I've got great news for you: your ordeal may soon be over. A new Australian study has shown that "prognosis is moderately optimistic for patients with chronic low back pain." This evidence is the first of its kind, a rarity in low back pain research, a field where almost everything has been studied to death.
"Many studies provide good evidence for the prognosis of acute low back pain," the authors explain. "Relatively few provide good evidence for the prognosis of chronic low back pain." Their research differs from past studies of chronic low back pain, which tended to focus on patients who already had a well-established track record of long-term problems: in other words, the people who had already drawn the short straw before they were selected for study, and are likely to carry right on feeling rotten. But what if you study fairly new cases of chronic low back pain? How many of them fade away, and how many of them really drag on? Isn't that what is of particular interest to any low back pain patient during their first few months of suffering?
So these researchers looked at patients who had not recovered from their new cases of chronic low back pain, and found that "more than one third" recovered within nine more months. That's a pretty good number.
Yes, of course, that still leaves two third of patients who continue to suffer past the year-mark — and that's an unfortunate number. However, this is chronic low back pain we're talking about here! The surprising and promising thing is that so many patients — almost 40% — actually do get better by the one-year anniversary of their pain. These are people who didn't get better in the first three months, and who would have been told by many doctors that they were officially "chronic" at that point.
Alarmism and fear about low back pain has always been a problem. Patients tend to panic, and many doctors and therapists fail to reassure them that most acute low back pain goes away. But many of those who do reassure them step out of the frying pan and into the fire by simply delaying the alarm for 6–9 weeks: they believe and communicate that if you don't recover in the first three months, you're pretty much doomed to have chronic low back pain.
This study shows that it's not true. You can have low back pain for 3, 6, 9 months … and more than 30% of patients will still recover. This evidence is a great foundation for more substantive and lasting reassurance.
EXCERPT This article is a summary of one key concept in PainScience.com's low back pain tutorial, which is ridiculously detailed.
What's the Australian connection?
Did the people who didn't recover have anything in common? This study also looked at risk factors, and found some patterns. The patients whose pain just kept going were those who had worse pain, more disability, and more fear ("perceived risk of persistent pain") — no surprise there. They were also the patients with a history of previous sick leave — not for back pain, but for other things, people who may be generally unwell.
A little more surprising was that they had less education: better educated people recovered better.
And (my favourite) the patients with persistent pain also tended to be non-Australian. That's right: native Australians in Australia get less chronic back pain than non-Australians in Australia! Not sure what to do with that information — don't move to Australia and get low back pain, I guess. Sound medical advice!
In the low back pain tutorial, I discuss the myth of the chronicity of low back pain in much more detail.
More articles about back pain

About Paul Ingraham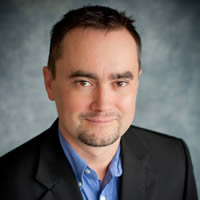 I am a science writer in Vancouver, Canada. I was a Registered Massage Therapist for a decade and the assistant editor of ScienceBasedMedicine.org for several years. I've had many injuries as a runner and ultimate player, and I've been a chronic pain patient myself since 2015. Full bio. See you on Facebook or Twitter., or subscribe: